Keep Your Hair Healthy, Prevent Hair Loss & Stimulate Hair Growth
ACTIVATE washes away excess sebum, which if your scalp has too much of can shrink hair follicles and lead to excess shedding and hair loss. It also supplies vital vitamins and nutrients that nurture a healthy scalp and enhances the strength of hair strands to make that head of hair look thicker, healthier, and absolutely vibrant.
Let's look at the main benefits of using ACTIVATE in your daily hair care routine. You'll see how our unique set of ingredients helps with each aspect of an all around anti-hair loss, growth and healthy hair product.
Helps Prevent Against Hair Loss
Key Ingredients: Stinging Nettle, Peppermint Oil, Coconut Oil, Citric Acid
Here's a breakdown of these powerful ingredients and how they help fight and protect you from hair loss.
1. Stinging Nettle
Has been clinically shown to block DHT, a hormone that can be detrimental to hair follicles and has long been a culprit in thinning of hair and overall hair loss. [1]
It blocks the production of DHT by reducing the production of the 5-alpha-reductase enzyme.
Stinging Nettle is also considered a highly effective anti-inflammatory, which combats scalp inflammation. Inflammation of the scalp has been identified as an instigator for chronic hair loss.
They also contain minerals like selenium, zinc, iron copper. Which, play critical roles in hair loss if you have any of these deficiencies. [2]
2. Peppermint Oil
Peppermint Oil contains menthol, which as a vasodilator, helps improve blood flow, especially when used topically. In many cases, hair loss, in general, occurs due to starved blood flow to hair follicles. [3]
3. Coconut Oil
Coconut Oil has been proven effective and safe in preventing hair loss. Its unique combination of fatty acids, anti-fungal properties, and essential nutrients provide a powerful ingredient in your hair loss regime.
- Lauric Acid is a medium-chain fatty acid that protects the roots of your hair, it's also the richest known source of Lauric Acid. It has the ability to reduce and prevent the loss of hair protein more effectively than sunflower and mineral oils.
- Caprylic and Capric Acids are powerful antibacterial and antifungal agents. They are an effective treatment again lice and dandruff, which are contributing factors that hinder hair growth.
- By massaging your scalp with coconut oil, you stimulate blood circulation. This allows the essential nutrients and oxygen into your hair follicles, making it healthy. [4]
4. Citric Acid
The citric acid prevents the hair follicles from getting loose, thus reducing hair fall. When used in the scalp, citric acid unclog the pores around the follicles which reduces dandruff. Citric Acid controls the production of oil in the scalp, thus preventing an oily scalp and look. [5]
Stimulates Natural and Healthy Hair Growth
Key Ingredients: Biotin, Stinging Nettle, Castor Oil, Peppermint Oil
Similar to fighting hair loss, our formulas unique combination is highly effective at promoting hair growth.
1.Peppermint Oil
Helps increase blood circulation in the scalp. Its main ingredient, Menthol, seems to be capable of increasing the number and depth of hair follicles. A study suggests that it even performs better than minoxidil at even concentration. [6]
2. Biotin
Known as vitamin B7, is a widely known ingredient for natural hair growth. It stimulates keratin production in hair and can increase the rate of follicle growth. When added to a shampoo or conditioner, with regular use, it can help stimulate the scalp, while adding the right nutrients to provide strength and fullness. [7]
3. Stinging Nettle
Stinging Nettle is packed with nutrients like Vitamin A, C, K as well as several B vitamins. As well as minerals including calcium, potassium, magnesium iron. It also contains a wide variety of amino acids, Polyphenols such as kaempferol, caffeic acid, coumarins, quercetin, and finally, Pigments such as lutein, luteoxanthin, and beta-carotene.
These nutrients can give your hair follicles a big boost in health in order to produce stronger, healthier hair. They are also powerful antioxidants that help defend the body against free radicals. [8]
4. Castor Oil
Castor Oil has natural antibacterial and antifungal properties and is high in Vitamin E, minerals, proteins, and omega -6 and -9 beneficial fatty acids.
But the most important and beneficial acid it contains is ricinoleic acid (which is 90% of its nutritional content). This acid helps increase circulation to the scalp and improves hair growth. It nourishes the hair roots so that hair grows stronger, and balances scalp pH, which keeps the scalp functioning at its ideal oil levels. [9]
It also prevents infections such as folliculitis, a condition that causes inflammation of the hair follicles (and ultimately hair fallout).
Makes Your Hair Healthier, Shinier, Stronger & Thicker
Key Ingredients: Hydrolyzed Wheat Protein, Biotin, Coconut Oil, Glycerin
ACTIVATE is rich in amino acids, anti-oxidants, and anti-inflammatories that will keep your hair healthier than ever with continued use. It will also be thicker, shinier, and stronger than before.
1. Hydrolyzed Wheat Protein
This unique ingredient helps retain moisture, prevents breakage, hydrates your hair, repairs damaged hair, increases volume, and makes your hair more manageable and soft. [10]
2. Biotin
Biotin bind the molecule to the hair, giving it an immediate effect of fullness. It coats each strand, increasing its diameter, and strengthening each strand. By doing this it prevents breakage. [11]
3. Coconut Oil
Coconut Oil possesses medium-chain fatty acid elements including lauric acid, capric acid & others that disrupt fungal, viral & bacterial cell membranes, leading to cell death. These antifungal and antimicrobial properties are what set it apart from other oils. Coconut Oil moisturizes and nourishes the scalp, alleviating the dryness that causes flaking.
Coconut Oil also boasts a high moisture-retaining capacity, meaning it doesn't evaporate or break down easily. Once it's on the skin, scalp, and hair shaft, it doesn't let moisture escape easily.
Coconut Oil prevents and repairs, and aids in protein retention.
What's more, Coconut Oil has long been used to protect hair from fading and drying. [12]
4. Glycerin
Obtained from plant oils, like shea butter and coconut oil, Glycerin is amazingly rich in humectants, which pull moisture from the air, deliver it to the hair strand, and lock it in.
All that added moisture does amazing things for hair, especially curls—it defines them and keeps them perfectly springy.
It's also incredibly effective at protecting hair from heat damage (like blowdryers, flat- and curling irons) because it slows down water evaporation from the hair strand. This prevents the hair from drying out, becoming brittle, and eventually breaking.
Glycerin's protective qualities also allow it to create an invisible forcefield on strands, keeping out pollutants like cigarette smoke, heavy metals, and other environmental aggressors that conspire to damage hair. [13]
Made in the USA

in an FDA registered facility
Vegan Friendly, Non-GMO & Non-Dairy
Third-party tested for effectiveness
Scientifically formulated with clinically proven ingredients that moisturize scalp & hair, strengthen & stimulate hair follicles for growth, and maintain an overall healthier head of hair
We offer a

30 day 100% money-back guarantee

if you are not satisfied, we will gladly refund your money.
natural hair boosting remedies to help activate your hair growth.
Not reinventing the wheel here! You know the drill:
1) Rinse your hair thoroughly
2) Apply the conditioner to the scalp, roots, and ends of hair
3) Leave on for 1-2 minutes
4) Rinse thoroughly again
The conditioner should be used consistently during your normal hair washing schedule.
For best results, this should be paired with our FORTIFY Strength & Moisturizing Growth Shampoo.
Water, Behentrimonium Chloride, Cetyl Alcohol, Cetearyl Alcohol, Glycerin, Isoamyl Laurate, Phenoxyethanol & Caprylyl Glycol (and) Ethylhexylglycerin, Citric Acid, Castor Oil, Cocos Nucifuera (Coconut Oil), Hydrolyzed Wheat Protein, Mentha Arvensis Leaf Oil (Peppermint Oil), Biotin, Urtica diocica (Stinging Nettle)
How many bottles should I order?
In order to get full benefits we highly recommend taking a subscription so you won't miss a month! You can save up to 25% off each bottle, and we deliver it until you say no! Don't go long without your proper hair care!
1) Rinse your hair thoroughly
2) Apply the conditioner to the scalp, roots, and ends of hair
3) Leave on for 1-2 minutes.
4) Rinse thoroughly again.
The conditioner should be used consistently during your normal hair washing schedule.
What quality standards are in place?
All our products are bottled in the United States of America under strict federal guidelines to ensure quality. Facilities are FDA registered and inspected to cGMP standards, exceeding FDA 21 CFR Part 111 regulations.
Bottom line - we the quality of our products seriously. That's why we ensure that they are scientifically formulated with clinically proven ingredients.
How long will it take to see results?
Haircare and growth is a journey. You wouldn't use an anti-aging cream once and expect to see results, right? It's the same logic for your hair. Consistency is key when it comes to the continued support of your scalp and hair. But the little steps you take each day to support your hair really make a difference - new hair doesn't happen overnight.
This is why we offer the conditioner in a subscription, so it's easier than ever to continue supporting your hair every day.
Individual results vary; however, the conditioner starts working immediately. It can take up to three months for noticeable results simply due to your hair cycle's response to the product.
is it safe to order online from your website?
Yes. We incorporate physical, electronic, and administrative procedures to safeguard the confidentiality of your personal information, including Secure Sockets Layer (SSL) for the encryption of all financial transactions through the website.
How long does shipping take?
Most orders are processed within 1 business day. Standard US shipping is 3 to 4 business days via USPS First Class, expedited is 2 business days via USPS Priority Mail, and international shipping is 7 to 14 days. A tracking number will be immediately provided once shipped.
can i take it with other products?
Biotin is a natural dietary supplement formulated to be combined with a healthy diet and lifestyle. If you are using other topical medications, please check with your doctor first before layering treatments.
what if this product does not work for me?
We offer a 30 day 100% money-back guarantee if you are not satisfied, we will gladly refund your money.
100% SATISFACTION GUARANTEED.
We stand behind ACTIVATE. Contact us and we will give you a
100% HASSLE-FREE REFUND WITHIN 30 DAYS.
Don't Know Where To Start?
our in-house experts have created this 10-question quiz to create a product mix custom to your hair needs!
Key Essential Ingredients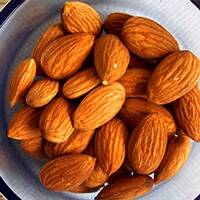 Biotin is a B vitamin that helps the body convert nutrients into energy. It's involved in the synthesis of fatty acids and glucose and is one of the building blocks of thick, healthy hair.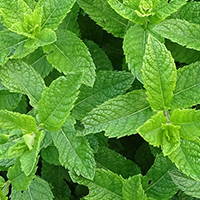 Peppermint essential oil is a vasodilator, which means it can increase blood to the hair follicles, keeping the hair itself as strong as possible and much less likely to fall out.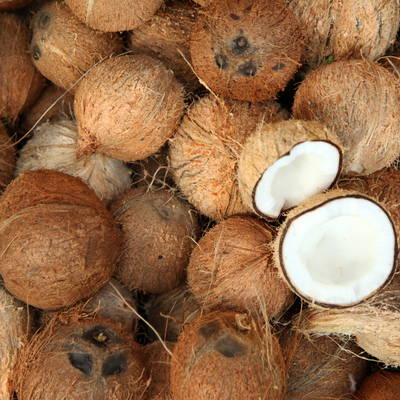 Coconut oil has been proven to reduce protein loss from the hair, so your hair stays thicker and stronger. This is especially important in areas of hard water. Helps protect and soothe the scalp without being greasy or messy.
Not only does stinging nettle help in combating hair loss, but it also helps in hair regrowth. Nettle leaves are rich in silica and sulfur, minimizing hair breakage and thinning while also regenerating hair follicles.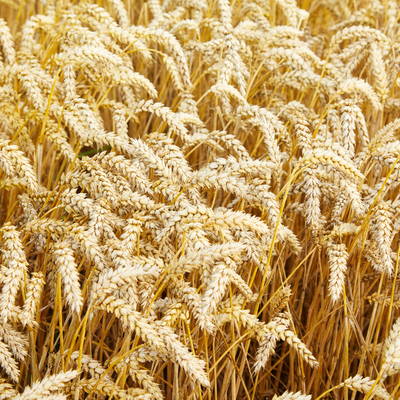 Swells the hair shaft with moisture thus, increasing the volume of your hair. It helps to restore the lost protein in the hair shaft and strengthens your hair, preventing breakage.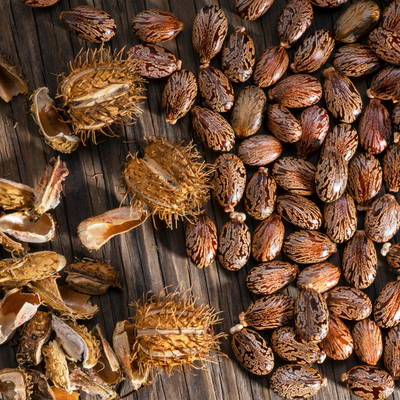 The oil's ricinoleic acid increases scalp blood flow, which can promote healthier hair and growth while also cutting down on inflammation.
Consistency is key to achieve and maintain growth results. Subscribe today to stay on top of your hair wellness routine for the most optimal results and enjoy these exclusive perks:
☉ Big monthly savings
☉ Free shipping on all subscriptions

☉ Keep your hair care consistent and never run out of your favorite products

Made by medical professionals

American made and FDA registered


No fillers, no contaminants, no bs - ever
Customer Reviews
Write a Review
Ask a Question
08/20/2021
Lyla F.

United States
Stronger hair
I have thin blonde hair and have tried finding a product that will help my hair be less brittle after styling daily. After using this for a few weeks I have noticed how soft and stronger my hair is at the ends. Am excited to keep seeing results!
08/20/2021
Edith J.

United States
Will be buying this again!
First off let me say that I bought this for my boyfriend and I to use for thinning hair and to increase hair growth. I cannot say that I have noticed a difference in these areas, but I have only used half a bottle so far. HOWEVER, I absolutely love this stuff and will continue to buy it because It makes my hair feel so soft. My hair feels softer and more healthy feeling after using this stuff than any expensive hair product I have ever used from Sephora/Ulta.
08/20/2021
Howard S.

United States
It's my new FAVORITE
After the first try I am in love with this stuff. My hair feels silky and strong. I'm very impressed, I wasn't expecting such awesome results. As for thickness, it feels better but time will tell how good it can get.
08/20/2021
Briana S.

United States
Softer and Thicker Hair
This conditioner smells great. I just started using it a few days ago and already my hair feels full and soft and thicker.. I can't wait to see what this wonderful product will do in a month to my hair.
08/19/2021
Adalyn M.

United States
Making a BIG difference for me.
I am on my second bottle of this serum and have found it to make a huge difference in the overall health of my hair. My natural hair is fine and brittle. After having used this product for a while, I am finding my hair stronger, healthier and thicker with increasing hair growth all the time. The product is easy to apply. Highly recommend to all who are struggling with hair loss and/or fine hair!
We know that when it comes to hair loss, there are a lot dishonest people selling products that don't work. Our core principle is based on integrity to do what's best for our customer, no matter what.
Our products are chosen using scientific principles and as a company we base our decisions on scientific evidence. We'll never sell something that hasn't been researched formally.
When you buy online you never really know what you're going to get in the mail. We want to take all the risk off you, & put it on us, so you can buy with confidence. That's why our products come with a 30 day, 100% money back guarantee.
1. https://pubmed.ncbi.nlm.nih.gov/21806658/
2. https://www.webmd.com/connect-to-care/hair-loss/vitamin-deficiencies-that-can-cause-hair-loss
3. https://www.ncbi.nlm.nih.gov/pmc/articles/PMC4289931/
4. https://wsimag.com/wellness/45892-can-coconut-oil-prevent-hair-fall
5. https://www.anveya.com/blogs/top-tips/amazing-benefits-of-citric-acid-for-your-hair
6. https://www.ncbi.nlm.nih.gov/pmc/articles/PMC4289931/
7. https://www.ncbi.nlm.nih.gov/pubmed/?term=Glynis%20A%5BAuthor%5D&cauthor=true&cauthor_uid=23198010
8. https://elithairtransplant.com/nettle-for-hair/
9. https://pubmed.ncbi.nlm.nih.gov/27656091/
10. https://www.anveya.com/blogs/top-tips/hydrolyzed-wheat-protein-for-strengthening-your-hair
11. https://www.ncbi.nlm.nih.gov/pubmed/?term=Glynis%20A%5BAuthor%5D&cauthor=true&cauthor_uid=23198010
12. https://wsimag.com/wellness/45892-can-coconut-oil-prevent-hair-fall
Why is this a subscription?
You wouldn't use an anti-aging cream once and expect to see results, right? The same goes for your hair.

Consistency is key when it comes to supporting the health of your scalp and strands, and it's the little steps you take every day that really make a difference.
That's why we suggest getting your products in a subscription – so it's easier to continue supporting your hair every day.