Makes Your Hair Healthier, Skin Smoother, and Nails Stronger
Biotin Boost provides the best building blocks your hair needs to grow much more rapidly. Thick, luxurious, and vibrant hair in weeks!
Feed your hair the building blocks it needs to grow much more rapidly. Thick, luxurious, and vibrant hair in weeks.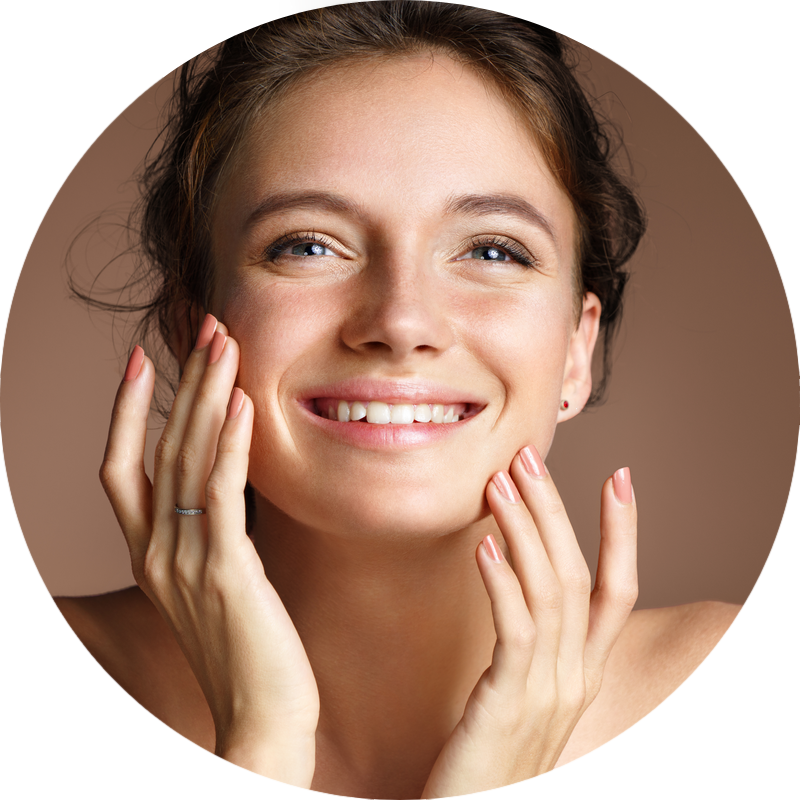 Collagen can effectively increase skin elasticity, slow down the appearance of aging and even smooth fine lines and facial wrinkles.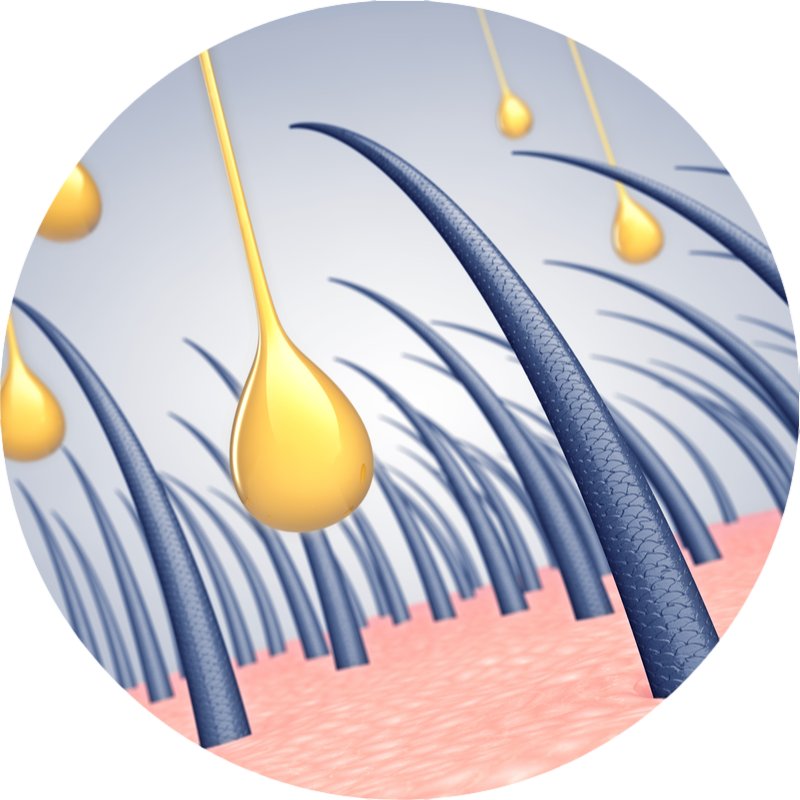 5,000 MCG of Biotin per serving combined with proven hair growth ingredients like Collagen, Zinc, and Folate.. your hair is well taken care of!
Treat Your Hair, Skin, and Nails With Biotin Boost
A scientifically supported blend of Biotin, Zinc, Folate, and many other essential vitamins & minerals proven to help boost hair growth, improve skin health and promote thick, hard fingernails.
5,000 MCG of Biotin, combined with essentials vitamins and minerals for hair growth, as well as thicker, shinier hair
Cherry flavor!
Non-GMO, Non-Dairy, Gluten-Free, Vegetarian
Healthier hair in 4+ months, individual results may vary
Third-party tested for effectiveness
We offer a

180 day 100% money-back guarantee

if you don't see the results you want.. this gives us a reason to make it even better!
how biotin boost guarantees healthier hair
Essential Vitamins For Growth
Our powerful blend of vitamins and minerals that assist in hair and nail growth, as well as glowing skin are: Vitamin A, Vitamin B6, Vitamin B12, Vitamin C, Vitamin D3, Vitamin E, Biotin, Folate, Zinc, And many more! all to support your glow up!
Vitamin A + Biotin
All cells need vitamin A for growth. This includes hair, the fastest growing tissue in the human body. Vitamin A also helps skin glands make an oily substance called sebum. Sebum moisturizes the scalp and helps keep hair healthy. One of the best known vitamins for hair growth is a B-vitamin called biotin. All B-vitamins help create red blood cells, which carry oxygen and nutrients to the scalp and hair follicles. These processes are important for hair growth.
Powerful & Advanced Formula
12 ingredients have been chosen for their abilities to support the growth of hair, skin and nails, along with helping to balance and maintain your vitamin and mineral levels.
Grow Your Hair, Skin & Nails
Rich In Essential Vitamins & Nutrients – Our advanced formula includes 5000 MCG of Biotin per serving and other crucial vitamins such as Vitamin A, C, D, E, and B12.
LABEL CLAIM SPECIFICATIONS
Active Ingredient

Label Claim

per serving

Vitamin A (as retinyl acetate)

1200 mcg RAE

Vitamin C (as ascorbic acid)

60 mg

Vitamin D3 (as cholecalciferol)

10 mcg

Vitamin E (dl-alpha tocopheryl acetate)

18 mg

Vitamin B6 (as pyridoxine HCl)

2 mg

Folate (as 400 mcg folic acid)

665 mcg DFE

Vitamin B12 (as cyanocobalamin)

8 mcg

Biotin

5000 mcg

Pantothenic Acid (as calcium d

pantothenate)

10 mg

Iodine (as potassium iodide)

80 mcg

Zinc (as zinc citrate)

5 mg

Sodium (as sodium citrate)

10 mg

Other Ingredients: Glucose syrup, sugar, glucose, pectin, citric acid, sodium citrate, natural strawberry flavor, purple carrot juice concentrate, vegetable oil (with carnauba wax).
How many bottles should I order?
In order to get full benefits we highly recommend taking a subscription so you won't miss a month! You can save 25% off each canister, and we deliver it until you say no! Don't go long without your proper hair vitamins!
Chew 2 gummies daily, no food or drink is necessary.
What quality standards are in place?
All our products are bottled in the United States of America under strict federal guidelines to ensure quality. Facilities are FDA registered and inspected to cGMP standards, exceeding FDA 21 CFR Part 111 regulations.
How long will it take to see results?
Individual results vary; however, customers have reported results within a few days of starting the supplement.
is it safe to order online from your website?
Yes. We incorporate physical, electronic, and administrative procedures to safeguard the confidentiality of your personal information, including Secure Sockets Layer (SSL) for the encryption of all financial transactions through the website.
How long does shipping take?
Most orders are processed within 1 business day. Standard US shipping is 3 to 4 business days via USPS First Class, expedited is 2 business days via USPS Priority Mail, and international shipping is 7 to 14 days. Tracking number will be immediately provided once shipped.
can i take it with other products?
BIOTIN is a natural dietary supplement formulated to be combined with a healthy diet and lifestyle. Consult with your health care practitioner before using this supplement with other products.
what if this product does not work for me?
We offer a full refund on the purchase price of our supplement formulas any time within 180 days for orders shipped in the United States. To process a refund, please email us for instructions on returning your bottles. Once your return is received, a credit will automatically be applied to your original method of payment.
100% SATISFACTION GUARANTEED.
We stand behind BIOTIN BOOST. Contact us and we will give you a
100% HASSLE-FREE REFUND.
Don't Know Where To Start?
our in-house experts have created this 10-question quiz to create a product mix custom to your hair needs!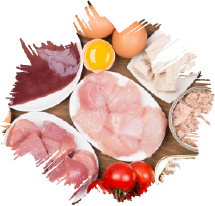 Binds moisture, which adds a boost of hydration that plumps and smooths the hair shaft so it appears shinier and healthier.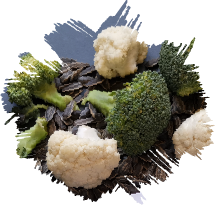 The fascinating vitamin that is crucial for your body to repair your DNA. This vitamin actively supports cell division so that your hair follicles can produce healthy hair.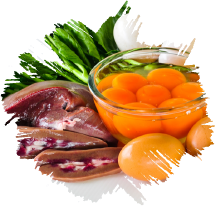 Vitamin B-5 helps to stimulate hair growth by supporting your hair's natural keratin.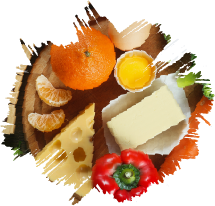 Contributes to the health of your skin and scalp by helping to promote your blood's oxygen circulation.
Vitamin C is vital for your body to develop collagen, which helps your hair to grow stronger from the inside out.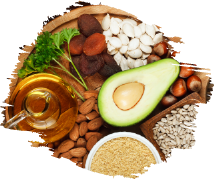 Helps to bring enough oxygen to your scalp to promote healthy hair growth. This rich antioxidant also acts as a safeguard against damage to your hair follicles. When taken in combination with Vitamin C, your hair can improve its strength and elasticity.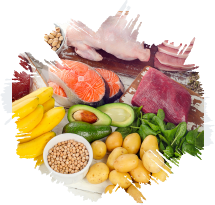 Gives an amazing boost to your hair growth by supporting your body's energy process and helps to form red blood cells. Red blood cells are responsible for feeding oxygen to your scalp, which helps your hair to grow longer.
May help boost immunity, strengthen bones, keep skin healthy, stimulate cell growth, and aids in creating new hair follicles.
Consistency is key to achieve and maintain growth results. Subscribe today to stay on top of your hair wellness routine for the most optimal results and enjoy these exclusive perks:
☉ Big monthly savings
☉ Free shipping on all subscriptions

☉ Keep your hair care consistent and never run out of your favorite products

Made by medical professionals

American made and FDA registered


No fillers, no contaminants, no bs - ever
We know that when it comes to hair loss, there are a lot dishonest people selling products that don't work. Our core principle is based on integrity to do what's best for our customer, no matter what.
Our products are chosen using scientific principles and as a company we base our decisions on scientific evidence. We'll never sell something that hasn't been researched formally.
When you buy online you never really know what you're going to get in the mail. We want to take all the risk off you, & put it on us, so you can buy with confidence. That's why our products come with a 180 day, 100% money back guarantee.
Why is this a subscription?
You wouldn't use an anti-aging cream once and expect to see results, right? The same goes for your hair.

Consistency is key when it comes to supporting the health of your scalp and strands, and it's the little steps you take every day that really make a difference.
That's why we suggest getting your products in a subscription – so it's easier to continue supporting your hair every day.