Amazing For Your Immune System and Great For Your Hair
Powerful antioxidants like elderberry, vitamin C and zinc help boost support your body's natural defense systems.
Vitamin C, elderberry, and zinc are known to all effectively support immunity. Our natural combination blends the most powerful ingredients to proactively support your immune system and activate your body's natural immune response.
supports
Respiratory health
Vitamin C naturally supports your body's normal respiratory function while elderberries support a healthy heart and help maintain healthy cardiovascular function. They contain natural antioxidants and compounds which help in lowering LDL cholesterol levels. They provide a natural source of antioxidants which helps our heart and cardiovascular system stay healthy.
Vitamin C, elderberry, and zinc are all high potency natural antioxidants that reduce free radicals and oxidative stress. Antioxidants protect our cells from free radical damage, also providing an array of benefits such as supporting a healthy immune function and help maintain general health and wellbeing.
Provides
eSSENTIAL NUTRIENTS
We use high potency vitamin C and zinc, which both play an essential role in the body's normal functioning. They help to maintain and support overall health and general wellbeing
The powerful antioxidant combination of elderberry, zinc, and vitamin C helps support the skin and hair through the promotion of collagen formation, which diminishes as we age.
How many bottles should I order?
In order to get full benefits we highly recommend taking a subscription so you won't miss a month! You can save 25% off each container, and we deliver it until you say no! Don't go long without your proper hair vitamins!
Chew 2 gummies daily, no food or drink is necessary.
What quality standards are in place?
All our products are bottled in the United States of America under strict federal guidelines to ensure quality. Facilities are FDA registered and inspected to cGMP standards, exceeding FDA 21 CFR Part 111 regulations.
How long will it take to see results?
Individual results vary; however, customers have reported results within a few days of starting the supplement.
is it safe to order online from your website?
Yes. We incorporate physical, electronic, and administrative procedures to safeguard the confidentiality of your personal information, including Secure Sockets Layer (SSL) for the encryption of all financial transactions through the website.
How long does shipping take?
Most orders are processed within 1 business day. Standard US shipping is 3 to 4 business days via USPS First Class, expedited is 2 business days via USPS Priority Mail, and international shipping is 7 to 14 days. Tracking number will be immediately provided once shipped.
can i take it with other products?
BIOTIN is a natural dietary supplement formulated to be combined with a healthy diet and lifestyle. Consult with your health care practitioner before using this supplement with other products.
what if this product does not work for me?
We offer a full refund on the purchase price of our supplement formulas any time within 180 days for orders shipped in the United States. To process a refund, please email us for instructions on returning your bottles. Once your return is received, a credit will automatically be applied to your original method of payment.
100% SATISFACTION GUARANTEED.
We stand behind ELDERBERRY. Contact us and we will give you a
100% HASSLE-FREE REFUND.
Don't Know Where To Start?
our in-house experts have created this 10-question quiz to create a product mix custom to your hair needs!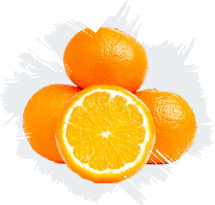 Essential Daily Nutrient
Immune system support
Help reduce oxidative stress
Potent antioxidant
Supports the body's natural defenses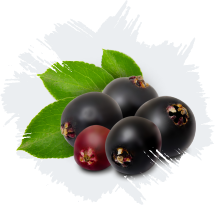 Potent antioxidant
Help reduce oxidative stress
Reduces free radical damage
Promotes collagen formation
Immune system support
Supports respiratory health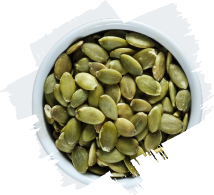 Essential Mineral
Immune system support
Supports healthy hair, skin, and nails
Potent antioxidant
Help reduce oxidative stress
Consistency is key to achieve and maintain growth results. Subscribe today to stay on top of your hair wellness routine for the most optimal results and enjoy these exclusive perks:
☉ Big monthly savings
☉ Free shipping on all subscriptions

☉ Keep your hair care consistent and never run out of your favorite products

Made by medical professionals

American made and FDA registered


No fillers, no contaminants, no bs - ever
Customer Reviews
Write a Review
Ask a Question
05/12/2021
Hillary C.

United States
Just a great product!
So happy to add these to my daily self care routine. Wish I got the subscription for my first purchase, but will be doing that for my second purchase of these gummies. They taste AMAZING. Take them daily along with the hair essentials supplement.
05/10/2021
Amara B.

United States
Body is feeling great!
My body definitely feels better and cleaner after 1.5 months of taking these gummies. They taste sooooo good too!
05/07/2021
Whitney A.

Canada
3rd bottle and very happy
I am on my 3rd bottle and I absolutely love them.
05/05/2021
Dana W.

United States
Get these today
Love love love these.!! They really work to!
05/04/2021
Braeden M.

United States
So so sooo satisfied
Amazing! I am absolutely satisfied with both the vitamin and the hair gummies. The gummies also have an amazing tast can't wait to get my third order in.
We know that when it comes to hair loss, there are a lot dishonest people selling products that don't work. Our core principle is based on integrity to do what's best for our customer, no matter what.
Our products are chosen using scientific principles and as a company we base our decisions on scientific evidence. We'll never sell something that hasn't been researched formally.
When you buy online you never really know what you're going to get in the mail. We want to take all the risk off you, & put it on us, so you can buy with confidence. That's why our products come with a 180 day, 100% money back guarantee.
Why is this a subscription?
You wouldn't use an anti-aging cream once and expect to see results, right? The same goes for your hair.

Consistency is key when it comes to supporting the health of your scalp and strands, and it's the little steps you take every day that really make a difference.
That's why we suggest getting your products in a subscription – so it's easier to continue supporting your hair every day.