6 core benefits of our ELEVATION FORMULA
Brain Enhancing Formula For Better Focus & Cognitive Function
BETTER MOOD & BRAIN HEALTH
Fight the feeling of stress and anxiety by improving the mood and health of your brain. Hate the feeling of being overwhelmed and stressed out due to everyday stuff? Take ELEVATION and wipe that all away!
GET RID OF FOGGINESS & FATIGUE
Everyday the human brain is used over and over and sometimes will become tired and a little foggy. With a brain booster like ELEVATION, it will give your brain a jumpstart and improve memory and clarity. Feel the boost of concentration and focus that your brain needs.
Feel on top of the world after these brain pills take effect! No longer feel tired or complacent with everyday tasks but instead you should be full of energy with a better mood and mental advantage!
INCREASE YOUR FOCUS & ATTENTION
Phosphatidylserine supplements could improve your thinking skills and memory. They could also help combat the decline in brain function as you age.
Ginkgo biloba supplements have been shown to improve memory and mental processing in healthy older adults when taken daily for six weeks.
HIGHEST GRADE INGREDIENTS
Nootropics are considered the smart drugs as they help the brain fight fatigue and mental fogginess. DMAE, St. John's Wort, Bacopa, Ginkgo Biloba, Huperzine, and L-Glutamine are the highest of quality and make ELEVATION the best brain booster on the market. Made in the USA, with no chemicals, preservatives, fillers, binders, or blenders.
CLEAR YOUR MIND. INCREASE YOUR FOCUS.
Give your brain a competitive advantage with our brain boosting ELEVATION formula
Made in the USA

in an FDA registered facility
Vegan, Vegetarian, Non-GMO, Non-Dairy, Keto & Paleo Friendly
Third-party tested for effectiveness
Scientifically formulated with clinically proven ingredients that help improve cognitive ability, memory, focus, attention and helps reduce brain fatigue and fogginess.
We offer a

180 day 100% money-back guarantee

if you don't see the results you want.. this gives us a reason to make it even better!
We breakdown each ingredient below, and how it can affect and improve your daily life. Look below and see if any of these ingredients can help you in your daily life.
PRODUCT INGREDIENTS PER CAPSULE
Our new line of heyhair+ products are meant to target the less obvious symptoms of hair loss, using only the purest, highest quality and clinically backed ingredients we can find. There are a lot of factors in hair loss, and many of them simply haven't come to your awareness. Things like sleep, stress, anxiety all play a pivotal role is your lifestyle and in the health of your hair. Read the benefits section to get an exact breakdown of why this product will be beneficial to your overall lifestyle. And please read the key ingredients section below.
A healthy lifestyle, a healthy body, and a healthy head. These are the ingredients for healthier hair long term.
How many bottles should I order?
In order to get full benefits we highly recommend taking a subscription so you won't miss a month! You can save 25% off each bottle, and we deliver it until you say no! Don't go long without your proper health vitamins!
Take 1 capsule daily with H20!
What quality standards are in place?
All our products are bottled in the United States of America under strict federal guidelines to ensure quality. Facilities are FDA registered and inspected to cGMP standards, exceeding FDA 21 CFR Part 111 regulations.
How long will it take to see results?
Individual results vary; however, customers have reported results within a few days of starting the supplement.
is it safe to order online from your website?
Yes. We incorporate physical, electronic, and administrative procedures to safeguard the confidentiality of your personal information, including Secure Sockets Layer (SSL) for the encryption of all financial transactions through the website.
How long does shipping take?
Most orders are processed within 1 business day. Standard US shipping is 3 to 4 business days via USPS First Class, expedited is 2 business days via USPS Priority Mail, and international shipping is 7 to 14 days. Tracking number will be immediately provided once shipped.
can i take it with other products?
Consult with your health care practitioner before using this supplement with other products.
what if this product does not work for me?
We offer a full refund on the purchase price of our supplement formulas any time within 180 days for orders shipped in the United States. To process a refund, please email us for instructions on returning your bottles. Once your return is received, a credit will automatically be applied to your original method of payment.
100% SATISFACTION GUARANTEED.
We stand behind ELEVATION. Contact us and we will give you a
100% HASSLE-FREE REFUND.
Don't Know Where To Start?
our in-house experts have created this 10-question quiz to create a product mix custom to your hair needs!
nature's BEST for your health
Complete Ingredient Transparency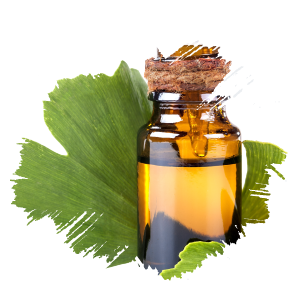 Ginkgo has antioxidants that cancel out free radicals, molecules that can damage cells. They form when you exercise and when your body uses food for energy. Cigarette smoke, pollution, and sunlight also produce free radicals. It also improves blood circulation.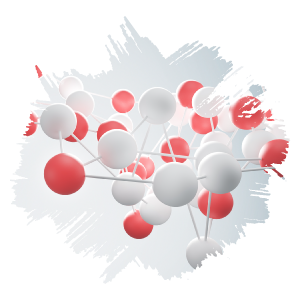 A supplement that supports Alzheimer's disease, memory and learning enhancement, and age-related memory impairment. We have a chemical in our brain called acetylcholine (a learning neurotransmitter) that our nerves use to communicate in the brain and throughout our body. Huperzine A supports an increase in acetylcholine, thus leading to healthy brain functions, memory, and concentration.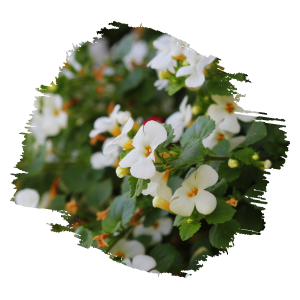 Bacopa might increase certain brain chemicals that are involved in thinking, learning, and memory. Some research suggests that it might also protect brain cells from chemicals involved in Alzheimer's disease.
Glutamine is an energy source for intestinal and immune cells. It also helps maintain the barrier between the intestines and the rest of your body and aids with proper growth of intestinal cells.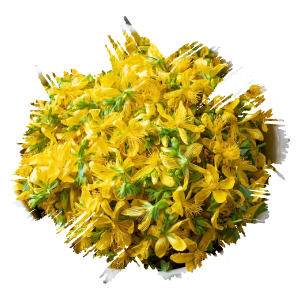 St. John's wort is thought to work by keeping the brain from using up neurotransmitters like serotonin, dopamine, GABA, and norepinephrine. As a result, the neurotransmitters are more effectively used in the brain. This can have an antidepressant and overall feel-good effect in the brain.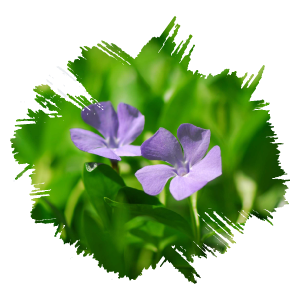 Vinpocetine is a partially synthesized supplement created from vincamine, which is derived from the seeds of the periwinkle plant. It can potentially improve memory and increase brain blood flow and metabolism.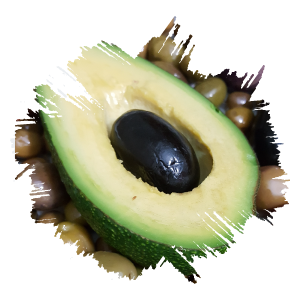 It is involved in fatty acid metabolism and may improve several aspects of brain health, including mitochondrial function, activity of the neurotransmitter acetylcholine, and possibly cognition.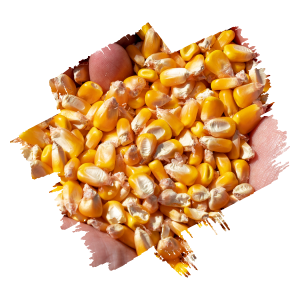 PHOSPHATIDYLSERINE Complex
When combined with omega-3 fatty acids, phosphatidylserine may help reduce symptoms of attention deficit hyperactivity disorder (ADHD). It appears that this phospholipid helps reduce impulsive and hyperactive behavior in children with ADHD. Phosphatidylserine supplements may also improve mood.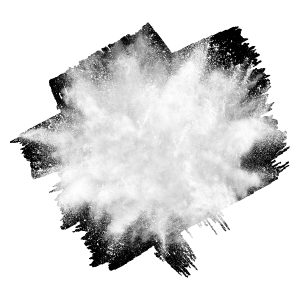 DMAE is a compound that many people believe can positively affect mood, enhance memory, and improve brain function. It's also thought to have benefits for aging skin.
heyhair+ Wellness Routine
Consistency is key to achieve and maintain growth results. Subscribe today to stay on top of your wellness routine for the most optimal results and enjoy these exclusive perks:
☉ Big monthly savings
☉ Free shipping on all subscriptions

☉ Keep your wellness routine consistent and never run out of your favorite products

Made by medical professionals

American made and FDA registered


No fillers, no contaminants, no bs - ever
Customer Reviews
Write a Review
Ask a Question
05/30/2021
Karla T.

United States
Almost done with my first bottle, great results!
I'm almost done with my first bottle and my cognition is already better than I could have hoped. I can finally think straight and do the things I need to do without either making things worse by sheer force of incompetence or needing someone to hold me when the workload piles up too high.Will be ordering more bottles so I can always have these with me!
05/27/2021
Kennedy D.

United States
Works better than similar products I've tried
So far, I like this product the best. I have definitely noticed an improved sense of clarity and focus. I am definitely going to order more or get a subscription. It seems to make the most significant difference after using it consistently over time.
05/25/2021
Jaylene W.

Canada
Excellent product.
I went on these supplements a couple of weeks back when I realized that my new baby, my stressful job, and my overall demeanour and experience with life was starting to wear out my mind bit by bit. I tried a few different supplemental products to try and help me. Out of all three, this one has had the best and most pronounced effect. I can finally think straight instead of the months of running into a brick wall.
05/25/2021
Khalil W.

United States
Elevation Supplement
I was skeptical first buying these, but I am so glad I bought them. I'm a college student and all I ever do is write papers so sometimes I have a hard time focusing on them most. While taking these supplements I definitely concentrate more and get my papers done in a timely matter.
05/22/2021
Asia B.

United States
Helped with focus and clarity!
I've used this for the past month and I have noticed an increase in mental energy throughout the day and less of the brain fog that can set in around mid-afternoon.
We know that when it comes to hair loss, there are a lot dishonest people selling products that don't work. Our core principle is based on integrity to do what's best for our customer, no matter what.
Our products are chosen using scientific principles and as a company we base our decisions on scientific evidence. We'll never sell something that hasn't been researched formally.
When you buy online you never really know what you're going to get in the mail. We want to take all the risk off you, & put it on us, so you can buy with confidence. That's why our products come with a 180 day, 100% money back guarantee.