Strengthen, Moisturize & Promotes Hair Growth
Your shampoo should do more than just "wash" your hair. The FORTIFY Strength & Moisturizing Growth Shampoo uses its proprietary blend to feed and reactivate the hair follicles so that after every wash your hair is stronger, thicker, and healthier.
FORTIFY not only strengthens and adds moisture, but it rejuvenates your hair strands to appear thicker and fuller by restoring & protecting the integrity of weak, damaged hair strands.
Its active, key ingredients include: Argan Oil, Shea Butter Oil, Citric Acid, Panthenol, Hydrolyzed Wheat Protein, Glycerin, and Coconut Oil derivatives. We break down each ingredient below.
FORTIFY is free from sulfate, parabens, phthalates, and synthetic dyes. We pride ourselves on using natural ingredients, which ensures this is gentle enough for daily use. We do, however, use a slight fragrance (Peppermint Oil).
Here's a breakdown of the key ingredients of our FORTIFY Shampoo, and how they strengthen, moisturize, protect and help promote a healthy head of hair:
Makes Your Hair Healthier, Shinier, Stronger & Thicker
Key Ingredients: Hydrolyzed Wheat Protein, Argan Oil, Coconut Oil, Glycerin, Shea Butter, Citric Acid, Panthenol
1. Hydrolyzed Wheat Protein

Hydrolyzed wheat protein is vital for your hair as it is a protein that is derived from natural sources i.e., wheat. This natural protein is broken down into smaller fragments so that it is readily absorbed into the hair shaft and hair follicle increasing the elasticity and flexibility of the hair. This makes your hair more manageable, adds shine and volume, provides moisturization and nourishment to your hair, and controls the split ends as well. [1]
2. Argan Oil
Argan oil can moisturize your hair and scalp and protect your hair from everyday damage. By reducing breakage and split ends and keeping your scalp healthy, argan oil may help prevent hair loss for thicker, fuller hair. [2]
3. Cocomidpropyl Betaine
Many detergents are drying to hair or skin. Cocamidopropyl betaine contains coconut oil, which is hydrating. It's less drying than other surfactants. Cocamidopropyl betaine reduces the drying effects of harsher detergents in skin and hair care products. It also helps lather, hydrate, and thicken. [3]
4. Glycerin
Glycerin's ability to attract and maintain moisture makes it extremely beneficial to the scalp's overall health. Adequate hydration of the scalp's skin can prevent a host of issues, including dandruff and oil overproduction. Healthy hair starts at the scalp, making scalp health paramount in treating hair concerns. [4]
- Regulates Sebum Production
- Antimicrobial Properties
- Moisturizer For Dry Hair
- Improves Overall Scalp Health
- Strengthens Hair
- Targets Frizz
- Can Aid in Hair Growth
5. Shea Butter
Shea Oil contains 10 phenolic compounds, 8 of which are catechins, powerful antioxidants. The catechin content of Shea Oil is actually higher than the total phenolic content of ripe olives.
Its next hair-healthy must-haves are vitamin A, vitamin F, and tocopherol, aka vitamin E. All of these have been shown to have a deep moisturizing and regenerative effect on both strands and scalp, strengthening hair strands, softening dry hair, reducing breakage, and smoothing split ends. These vitamins are also amazing when it comes to locking in moisture, without leaving the hair greasy or limp. Because of the intense infusion of moisture they provide, they can also help prevent scalp irritation and flaking. [5]
6. Citric Acid
Citric Acid is also used as an exfoliator in many hair care products. It helps to remove the dead skin cells which clog the pores and promotes a healthy scalp. A healthy scalp promotes the growth of shiny beautiful hair. [6]
7. Panthenol
Panthenol is a byproduct of pantothenic acid (vitamin B-5). It helps strengthen hair, retain moisture, and improves the texture of damaged hair. [7]
Helps Promote Healthy Hair Growth
Key Ingredients: Peppermint Oil, Glycerin, Citric Acid
Similar to fighting hair loss, our formulas unique combination is highly effective at promoting hair growth.
1.Peppermint Oil
Helps increase blood circulation in the scalp. Its main ingredient, Menthol, seems to be capable of increasing the number and depth of hair follicles. A study suggests that it even performs better than minoxidil at even concentration. [8]
2. Glycerin
By contributing to scalp health, glycerin can contribute to new hair growth. It should be considered a "great fertilizer helping plants to grow. Glycerin helps create the environment for better hair growth." [9]
3. Citric Acid
Citric Acid is known to stimulate the hair follicles by improving blood circulation in the scalp. This powder has a warming action on the scalp and thus after application, due to the effect of heat, blood circulation is increased in the scalp, which in turn nourishes your hair follicles and stimulates it, thereby promoting the growth of hair. [10]
Made in the USA

in an FDA registered facility
Vegan Friendly, Non-GMO & Non-Dairy
Third-party tested for effectiveness
Scientifically formulated with clinically proven ingredients that help strengthen and moisturize your hair, while providing it with a healthy base for natural hair growth
We offer a

30 day 100% money-back guarantee

if you are not satisfied, we will gladly refund your money.
natural hair boosting remedies to help FORTIFY your SCALP.
Not reinventing the wheel here! You know the drill:
1) Rinse your hair thoroughly
2) Apply the shampoo to the scalp, roots, and ends of hair
3) Leave on for 1-2 minutes
4) Rinse thoroughly again
The shampoo should be used consistently during your normal hair washing schedule.
For best results, this should be paired with our ACTIVATE Growth & Protection Conditioner.
Water, Decyl Glucoside, Cocoamidopropyl Betaine, Sodium C14-16 Olefin Sulfonate, PEG-150 Pentaerythrityl, Tetrastearate & PEG-6 Caprylic/Capric Glycerides (and) Water, Polyquaternium-7, Glycerin, Panthenol, Phenoxyethanol & Caprylyl Glycol (and) Ethylhexylglycerin, Hydrolyzed Wheat Protein, Water, Guar Hydroxypropyltrimonium Chloridem, Citric Acid, Argan Spinosa Kernel Oil (Argan Oil), Butyrospermum Parkii (Shea Butter), Mentha Arvensis Leaf Oil (Peppermint Oil)
How many bottles should I order?
In order to get full benefits we highly recommend taking a subscription so you won't miss a month! You can save up to 25% off each bottle, and we deliver it until you say no! Don't go long without your proper hair care!
What quality standards are in place?
All our products are bottled in the United States of America under strict federal guidelines to ensure quality. Facilities are FDA registered and inspected to cGMP standards, exceeding FDA 21 CFR Part 111 regulations.
Bottom line - we the quality of our products seriously. That's why we ensure that they are scientifically formulated with clinically proven ingredients.
How long will it take to see results?
Haircare and growth is a journey. You wouldn't use an anti-aging cream once and expect to see results, right? It's the same logic for your hair. Consistency is key when it comes to the continued support of your scalp and hair. But the little steps you take each day to support your hair really make a difference - new hair doesn't happen overnight.
This is why we offer the shampoo in a subscription, so it's easier than ever to continue supporting your hair every day.
Individual results vary; however, the shampoo starts working immediately. It can take up to three months for noticeable results simply due to your hair cycle's response to the product.
is it safe to order online from your website?
Yes. We incorporate physical, electronic, and administrative procedures to safeguard the confidentiality of your personal information, including Secure Sockets Layer (SSL) for the encryption of all financial transactions through the website.
How long does shipping take?
Most orders are processed within 1 business day. Standard US shipping is 3 to 4 business days via USPS First Class, expedited is 2 business days via USPS Priority Mail, and international shipping is 7 to 14 days. A tracking number will be immediately provided once shipped.
can i take it with other products?
Our products are designed to be combined with a healthy diet and lifestyle. If you are using other topical medications, please check with your doctor first before layering treatments.
what if this product does not work for me?
We offer a 30 day 100% money-back guarantee if you are not satisfied, we will gladly refund your money.
100% SATISFACTION GUARANTEED.
We stand behind FORTIFY. Contact us and we will give you a
100% HASSLE-FREE REFUND WITHIN 30 DAYS.
Don't Know Where To Start?
our in-house experts have created this 10-question quiz to create a product mix custom to your hair needs!
Key Essential Ingredients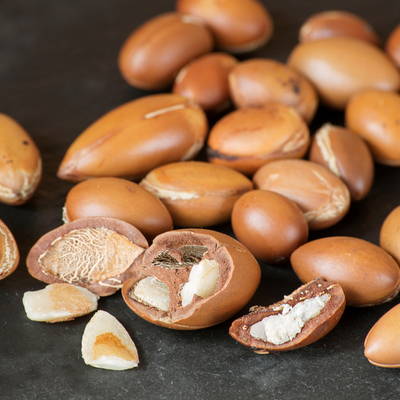 Argan Oil has extraordinarily high concentrations of vitamins A and E, plus linoleic acid. This rich combination of nutrients has been said to prevent environmental damage and add elasticity to skin and strands.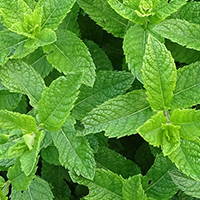 Peppermint essential oil is a vasodilator, which means it can increase blood to the hair follicles, keeping the hair itself as strong as possible and much less likely to fall out.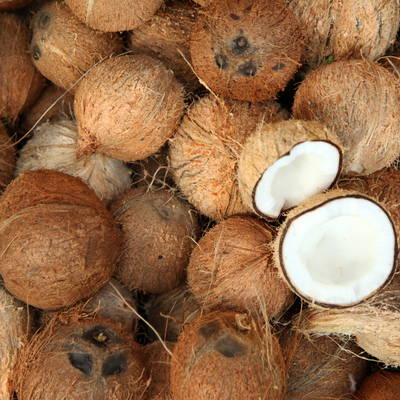 Coconut oil has been proven to reduce protein loss from the hair, so your hair stays thicker and stronger. This is especially important in areas of hard water. Helps protect and soothe the scalp without being greasy or messy.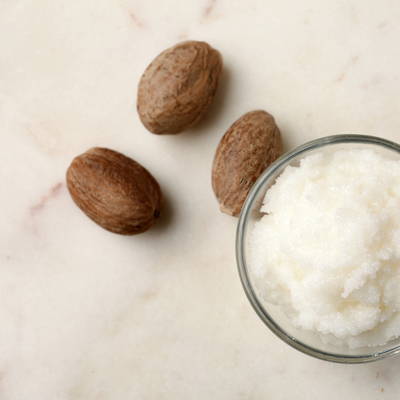 Shea contains five principal fatty acids: palmitic, stearic, oleic, linoleic, and arachidic acids. These nutrients found in Shea Oil are essential for improving both scalp and hair health, which leads to stronger hair follicles and a reduction in breakage.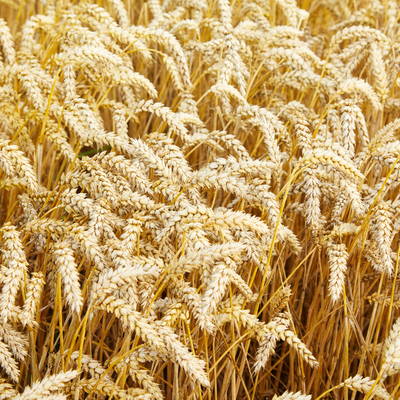 Swells the hair shaft with moisture thus, increasing the volume of your hair. It helps to restore the lost protein in the hair shaft and strengthens your hair, preventing breakage.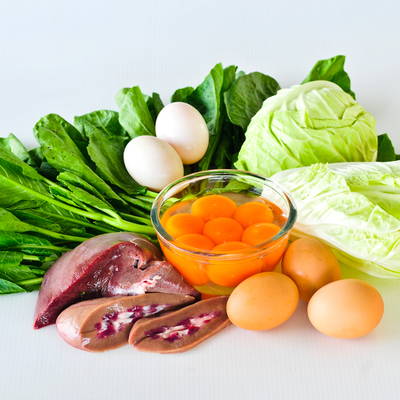 Vitamin B5 is known for its role in cell division in the hair follicle, promoting hair growth and moisture. Moreover, it may help prevent premature graying*.
Consistency is key to achieve and maintain growth results. Subscribe today to stay on top of your hair wellness routine for the most optimal results and enjoy these exclusive perks:
☉ Big monthly savings
☉ Free shipping on all subscriptions

☉ Keep your hair care consistent and never run out of your favorite products

Made by medical professionals

American made and FDA registered


No fillers, no contaminants, no bs - ever
Customer Reviews
Write a Review
Ask a Question
08/20/2021
Lyla F.

United States
Stronger hair
I have thin blonde hair and have tried finding a product that will help my hair be less brittle after styling daily. After using this for a few weeks I have noticed how soft and stronger my hair is at the ends. Am excited to keep seeing results!
08/20/2021
Edith J.

United States
Will be buying this again!
First off let me say that I bought this for my boyfriend and I to use for thinning hair and to increase hair growth. I cannot say that I have noticed a difference in these areas, but I have only used half a bottle so far. HOWEVER, I absolutely love this stuff and will continue to buy it because It makes my hair feel so soft. My hair feels softer and more healthy feeling after using this stuff than any expensive hair product I have ever used from Sephora/Ulta.
08/20/2021
Howard S.

United States
It's my new FAVORITE
After the first try I am in love with this stuff. My hair feels silky and strong. I'm very impressed, I wasn't expecting such awesome results. As for thickness, it feels better but time will tell how good it can get.
08/20/2021
Briana S.

United States
Softer and Thicker Hair
This conditioner smells great. I just started using it a few days ago and already my hair feels full and soft and thicker.. I can't wait to see what this wonderful product will do in a month to my hair.
08/19/2021
Adalyn M.

United States
Making a BIG difference for me.
I am on my second bottle of this serum and have found it to make a huge difference in the overall health of my hair. My natural hair is fine and brittle. After having used this product for a while, I am finding my hair stronger, healthier and thicker with increasing hair growth all the time. The product is easy to apply. Highly recommend to all who are struggling with hair loss and/or fine hair!
We know that when it comes to hair loss, there are a lot dishonest people selling products that don't work. Our core principle is based on integrity to do what's best for our customer, no matter what.
Our products are chosen using scientific principles and as a company we base our decisions on scientific evidence. We'll never sell something that hasn't been researched formally.
When you buy online you never really know what you're going to get in the mail. We want to take all the risk off you, & put it on us, so you can buy with confidence. That's why our products come with a 30 day, 100% money back guarantee.
1. https://www.anveya.com/blogs/top-tips/hydrolyzed-wheat-protein-for-strengthening-your-hair
2. https://www.healthline.com/health/argan-oil-for-hair-growth
3. https://www.webmd.com/beauty/what-to-know-cocamidopropyl-betaine#1
4. https://www.byrdie.com/glycerin-for-hair-5089999
5. https://bettersheabutter.com/benefits-of-shea-butter-for-hair/
6. https://www.anveya.com/blogs/top-tips/amazing-benefits-of-citric-acid-for-your-hair
7. https://www.healthline.com/health/panthenol
8. https://www.ncbi.nlm.nih.gov/pmc/articles/PMC4289931/
9. https://www.byrdie.com/glycerin-for-hair-5089999
10. https://www.anveya.com/blogs/top-tips/amazing-benefits-of-citric-acid-for-your-hair
Why is this a subscription?
You wouldn't use an anti-aging cream once and expect to see results, right? The same goes for your hair.

Consistency is key when it comes to supporting the health of your scalp and strands, and it's the little steps you take every day that really make a difference.
That's why we suggest getting your products in a subscription – so it's easier to continue supporting your hair every day.