6 core benefits of SOOTHE
FIGHT BRAIN FOG, REDUCE STRESS & IMPROVE YOUR ENERGY
JUMPSTARTS YOUR METABOLISM
SOOTHE regulates metabolism and promotes hormonal balance. You can have the confidence that every capsule has the strength and potency that you are looking for in a product.
Tired of living in a mental fog? You will be amazed at how much better you can concentrate and focus when your thyroid is supported. Try it for yourself to see if your productivity soars and allows you to conquer daily tasks with ease!
Are you sick and tired of being tired? This all-natural thyroid support will give your thyroid gland the nutrients it craves, helping you wake up more rested and energized.
Clinically-researched ingredients like organic ashwagandha, zinc, and selenium naturally promote thyroid health, providing you with the best energy and metabolism strength.
This thyroid complex is designed to be a helper for your thyroid, supporting a healthy metabolism. Say hello to a happy and healthier you!
In addition to minerals such as zinc, copper, magnesium, manganese, and selenium, as well as herbs schisandra and bladderwrack known to aid in the formation of thyroid hormones, we include cayenne pepper powder to help bring these nutrients to all parts of your body.
More than just healthy thyroid function
SOOTHE is packed with ingredients to energize, balance your hormones, and eliminate brain fog for pure focus
Made in the USA

in an FDA registered facility
Non-GMO, Non-Dairy, Keto & Paleo Friendly
Third-party tested for effectiveness
Scientifically formulated with clinically proven ingredients for healthy thyroid function
We offer a

180 day 100% money-back guarantee

if you don't see the results you want.. this gives us a reason to make it even better!
We break down each ingredient below, and how it can affect and improve your daily life. Look below and see if any of these ingredients can help you in your daily life.
PRODUCT INGREDIENTS PER CAPSULE
Our new line of heyhair+ products are meant to target the less obvious symptoms of hair loss, using only the purest, highest quality, and clinically backed ingredients we can find. There are a lot of factors in hair loss, and many of them simply haven't come to your awareness. Things like sleep, stress, anxiety all play a pivotal role in your lifestyle and in the health of your hair. Read the benefits section to get an exact breakdown of why this product will be beneficial to your overall lifestyle. And please read the key ingredients section below.
A healthy lifestyle, a healthy body, and a healthy head. These are the ingredients for healthier hair long term.
How many bottles should I order?
In order to get full benefits we highly recommend taking a subscription so you won't miss a month! You can save up to 25% off each bottle, and we deliver it until you say no! Don't go long without your proper health vitamins!
Take 2 capsules daily with H2O!
What quality standards are in place?
All our products are bottled in the United States of America under strict federal guidelines to ensure quality. Facilities are FDA registered and inspected to cGMP standards, exceeding FDA 21 CFR Part 111 regulations.
How long will it take to see results?
Individual results vary; however, customers have reported results within a few days of starting the supplement.
is it safe to order online from your website?
Yes. We incorporate physical, electronic, and administrative procedures to safeguard the confidentiality of your personal information, including Secure Sockets Layer (SSL) for the encryption of all financial transactions through the website.
How long does shipping take?
Most orders are processed within 1 business day. Standard US shipping is 3 to 4 business days via USPS First Class, expedited is 2 business days via USPS Priority Mail, and international shipping is 7 to 14 days. A tracking number will be immediately provided once shipped.
can i take it with other products?
Consult with your health care practitioner before using this supplement with other products.
what if this product does not work for me?
We offer a full refund on the purchase price of our supplement formulas any time within 180 days for orders shipped in the United States. To process a refund, please email us for instructions on returning your bottles. Once your return is received, a credit will automatically be applied to your original method of payment.
100% SATISFACTION GUARANTEED.
We stand behind SOOTHE. Contact us and we will give you a
100% HASSLE-FREE REFUND.
Don't Know Where To Start?
our in-house experts have created this 10-question quiz to create a product mix custom to your hair needs!
nature's BEST for your health
Complete Ingredient Transparency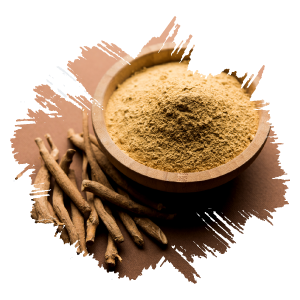 Ashwagandha is one of the most important herbs in Ayurveda, a form of alternative medicine based on Indian principles of natural healing. It has been used for over 3,000 years to relieve stress, increase energy levels, and improve concentration.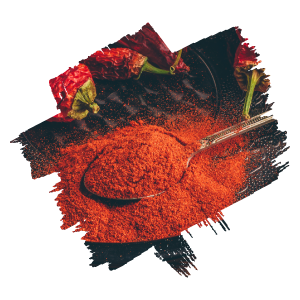 Cayenne peppers may have many health benefits that are the result of their active component, capsaicin. They may reduce your appetite and help lower blood pressure, among many other benefits.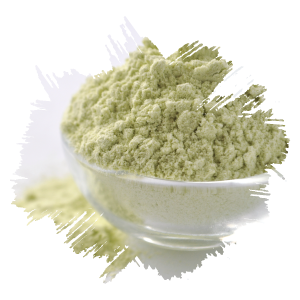 Bladderwrack contains high levels of iodine, a trace element that supports thyroid health by producing the thyroid hormones triiodothyronine (T3) and thyroxine (T4). These hormones help regulate your metabolism and support proper growth and neurological development.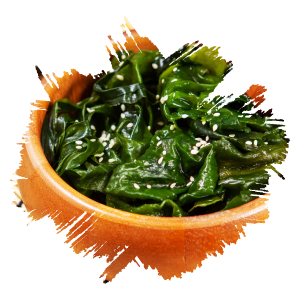 Iodine is an essential mineral commonly found in seafood. Your thyroid gland uses it to make thyroid hormones, which help control growth, repair damaged cells, and support a healthy metabolism. Unfortunately, up to a third of people worldwide are at risk of an iodine deficiency.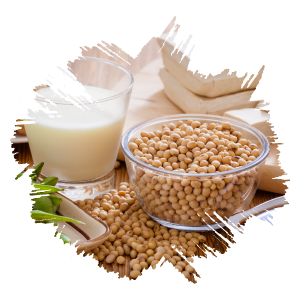 Tyrosine is present in all tissues of the human body and in most of its fluids. It helps the body produce enzymes, thyroid hormones, and skin pigment melanin.
Zinc supports both T3 and T4 levels and the conversion of T4 to T3. This important pathway is required for activating thyroid hormone.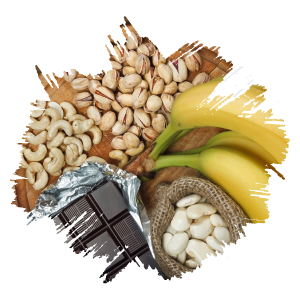 Magnesium supplementation showed a beneficial effect on the thyroid economy leading to a normalization of TSH levels.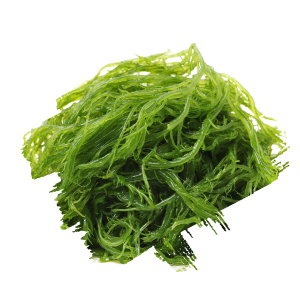 Kelp is one of the best natural food sources of iodine, an essential component in thyroid hormone production.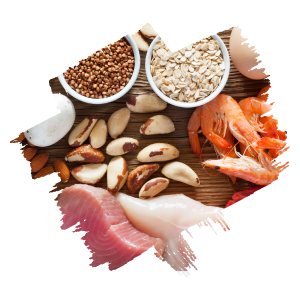 By weight, the thyroid contains more selenium than any other organ, and SOOTHE supplies a whopping 200 mg selenium. Selenium is required to properly convert T4 into T3, activating thyroid hormone. Selenium also protects the thyroid gland from oxidative stress and damage. It decreases symptoms and the risk of Hashimoto's Disease. Selenium maintains the balance of iodine in the thyroid; without it, unrestricted iodine levels would lead to the destruction of the thyroid gland cells.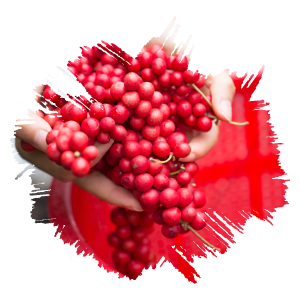 Schizandra is used as an "adaptogen" for increasing resistance to disease and stress, increasing energy, and increasing physical performance and endurance.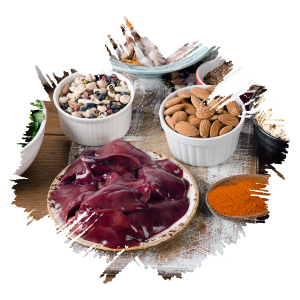 Current data suggests that manganese can affect thyroid hormones directly by regulating the deiodinase enzymes. An early study of subjects with thyroid disease by Aihara et al.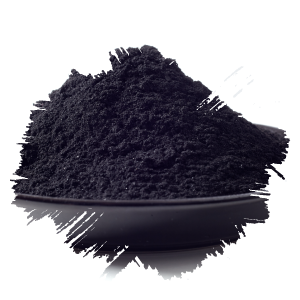 Copper deficiency can affect the hypothalamus, leaving it unable to regulate thyroid hormone effectively. Copper deficiency is associated with low T3 levels. It also plays a role in the metabolism of tyrosine, which is a precursor of T4.
heyhair+ Wellness Routine
Consistency is key to achieve and maintain growth results. Subscribe today to stay on top of your wellness routine for the most optimal results and enjoy these exclusive perks:
☉ Big monthly savings
☉ Free shipping on all subscriptions

☉ Keep your wellness routine consistent and never run out of your favorite products

Made by medical professionals

American made and FDA registered


No fillers, no contaminants, no bs - ever
Customer Reviews
Write a Review
Ask a Question
05/25/2021
Carsen S.

Canada
Seeing the difference
Take these twice a day as recommended and can see the difference after only a couple weeks.
05/23/2021
Amanda B.

United States
Thyroid function is SO important!
People underestimate how important the thyroid hormone is -- a healthy thyroid helps combat weight gain, depression, joint pain, etc. SO important. This supplement is a godsend and will be buying more after this bottle is done!
05/21/2021
Rex G.

Canada
Life saver
Within just a week or so of using this product, I noticed a huge change. I have tons of baby fine hair growing in all my bald spots. My skin is no longer dry and cracking. I am finally seeing weight-loss results from working out and eating healthy. I love this supplement!!
05/20/2021
Johnathon R.

United States
Happy I tried this.
I thought these would be good to try to see if they help at all with any balance in my hormones, It is hard to say for sure as I have only been taking them for a few days but I most definitely HAVE noticed a difference in my energy levels; I am awake during the day much more and appear to be sleeping much more sound at night.
05/18/2021
Isabel G.

United States
Helped energy
I noticed a dramatic change within several days. I workout as a bodybuilder, powerlifter and weightlifter, and runner,not to mention that I'm a personal trainer who trains 50+ hours a week. I was still experiencing bloating! So my body depletes of its nutrition very very quickly, so having a hypothyroid was causing serious fatigue, foggy brain, very depressed days, lack of motivation, hair falling out, waking up very tired even with a full nights sleep. AND NOW- oh my goodness! I woke up this morning feeling completely rested! Ready for the day. I can see my mental state lifting.
We know that when it comes to hair loss, there are a lot dishonest people selling products that don't work. Our core principle is based on integrity to do what's best for our customer, no matter what.
Our products are chosen using scientific principles and as a company we base our decisions on scientific evidence. We'll never sell something that hasn't been researched formally.
When you buy online you never really know what you're going to get in the mail. We want to take all the risk off you, & put it on us, so you can buy with confidence. That's why our products come with a 180 day, 100% money back guarantee.