Less Stress, More Energy & A Better Overall Wellbeing
VIBRANCY isn't a miracle pill - but we're proud to stand out from our competitors with our unique combination of 10 potent extracts that are extremely effective for stress relief and adrenal health. Here are 3 of the 10 key ingredients...
Ashwagandha is best known for its stress-lowering effects. The medicinal herb appears to help lower levels of cortisol, a hormone produced by your adrenal glands in response to stress.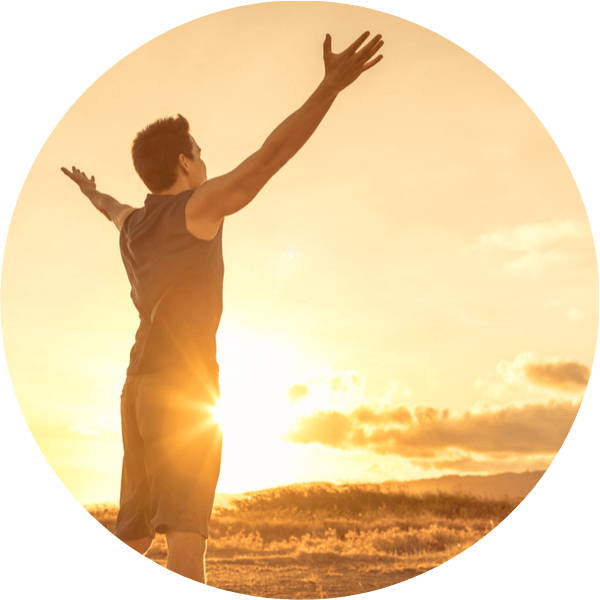 Rhodiola Rosea is an adaptogenic herb that has been widely used throughout Europe as a traditional health tonic to help with stress, boost mood, and optimize energy & stamina.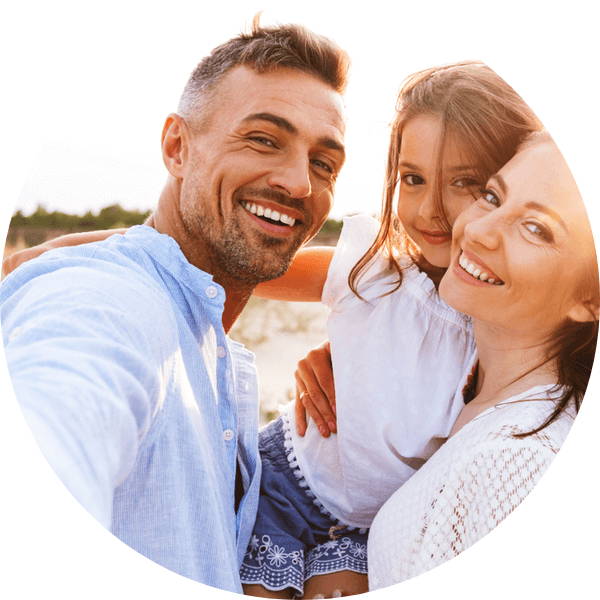 L-Tyrosine is a naturally occurring amino acid. It helps the body produce and regulate chemicals such as Dopamine and Adrenaline which can help keep you feeling calm and stress free.
Here's Exactly How VIBRANCY Will Work For You
HAIR LOSS — Hair loss isn't always as straight forward as we want it to be. There are many causes, and one of the leading ones is STRESS. Telogen effluvium - for instance - is when significant stress pushes large numbers of hair follicles into a resting phase... later resulting into shedding and short term hair loss just by combing your hair.

BUT IT'S NOT PERMANENT - while we have some of the best specifically hair targeted supplements to help with hair loss and thinning, sometimes its outside forces that are the real cause of your hair loss. Stress, anxiety, lack of sleep, and so much more. If you don't feel you need a full on hair supplement, VIBRANCY is a perfect substitution, as it reduces the stressors that may be the cause of your hair loss. But read the ingredients - make sure you know what you're taking -- we've broken down each one, and we're truly proud of this formula. 100% natural - mother nature herself!
FATIGUE FIGHTER — VIBRANCY promotes healthy cortisol levels and helps you fight fatigue to feel calm and balanced. Get the right mix of full-spectrum adrenal supporting extracts formulated to promote more focused energy throughout your day.
STRESS MELTER — Get off the fatigue/stress roller coaster! This is the right mix of full-spectrum, adrenal-supporting extracts that won't overcharge your system into a stress response. It supports whole-body energy while boosting your overall health and well-being.
BALANCE > BUZZ — Clinically-researched super ingredients like Ashwagandha, Holy Basil, and Rhodiola naturally promote adrenal health, for balanced energy, not buzzy anxiety.
Made in the USA

in an FDA registered facility
Non-GMO, Non-Dairy, Keto & Paleo Friendly
Third-party tested for effectiveness
Scientifically formulated with clinically proven ingredients to re-energize your life!
We offer a

180 day 100% money-back guarantee

if you don't see the results you want.. this gives us a reason to make it even better!
Do you want to be stress free?
Although the science is more complex, the system itself is simple.
You just have to take one capsule per day.
We guarantee in just a few weeks you'll start feeling the changes.
Skip below to see our 10 reasons why you're going to love your results.
We've made VIBRANCY to help you deal with stress, adapt to it, and react better to it.
It also improves your immune system, supports your overall energy levels - especially those suffering from Adrenal fatigue...
And it helps you sleep better.
What more could you ask for?
Stress may not seem like a big deal, but over time it really does wear down our systems.
It's the great antagonist of our modern lives.
And its really easy to let it get the best of us.
It's also really easy to ignore.
We breakdown each ingredient below, and how it can affect and improve your daily life. Look below and see if any of these ingredients can help you in your daily life.
PRODUCT INGREDIENTS PER CAPSULE
Our new line of heyhair+ products are meant to target the less obvious symptoms of hair loss, using only the purest, highest quality and clinically backed ingredients we can find. There are a lot of factors in hair loss, and many of them simply haven't come to your awareness. Things like sleep, stress, anxiety all play a pivotal role is your lifestyle and in the health of your hair. Read the benefits section to get an exact breakdown of why this product will be beneficial to your overall lifestyle. And please read the key ingredients section below.
A healthy lifestyle, a healthy body, and a healthy head. These are the ingredients for healthier hair long term.
How many bottles should I order?
In order to get full benefits we highly recommend taking a subscription so you won't miss a month! You can save 25% off each bottle, and we deliver it until you say no! Don't go long without your proper hair vitamins!
Take 1 capsule daily with H20!
What quality standards are in place?
All our products are bottled in the United States of America under strict federal guidelines to ensure quality. Facilities are FDA registered and inspected to cGMP standards, exceeding FDA 21 CFR Part 111 regulations.
How long will it take to see results?
Individual results vary; however, customers have reported results within a few days of starting the supplement.
is it safe to order online from your website?
Yes. We incorporate physical, electronic, and administrative procedures to safeguard the confidentiality of your personal information, including Secure Sockets Layer (SSL) for the encryption of all financial transactions through the website.
How long does shipping take?
Most orders are processed within 1 business day. Standard US shipping is 3 to 4 business days via USPS First Class, expedited is 2 business days via USPS Priority Mail, and international shipping is 7 to 14 days. Tracking number will be immediately provided once shipped.
can i take it with other products?
Consult with your health care practitioner before using this supplement with other products.
what if this product does not work for me?
We offer a full refund on the purchase price of our supplement formulas any time within 180 days for orders shipped in the United States. To process a refund, please email us for instructions on returning your bottles. Once your return is received, a credit will automatically be applied to your original method of payment.
100% SATISFACTION GUARANTEED.
We stand behind VIBRANCY. Contact us and we will give you a
100% HASSLE-FREE REFUND.
Don't Know Where To Start?
our in-house experts have created this 10-question quiz to create a product mix custom to your hair needs!
nature's BEST for your health
Complete Ingredient Transparency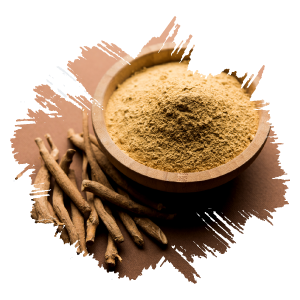 Ashwagandha is best known for its stress-lowering effects. The medicinal herb appears to help lower levels of cortisol, a hormone produced by your adrenal glands in response to stress.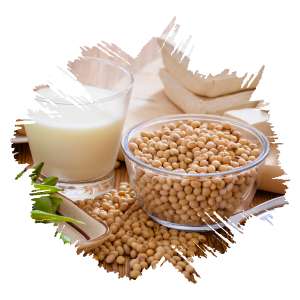 It helps the body produce enzymes, thyroid hormones, and the skin pigment melanin. It also helps the body produce neurotransmitters that helps nerve cells communicate. Tyrosine is particularly important in the production of epinephrine, norepinephrine, and dopamine.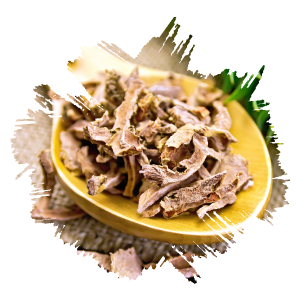 Rhodiola has long been known as an adaptogen, a natural substance that increases your body's resistance to stress in non-specific ways. Consuming adaptogens during stressful times is thought to help you handle stressful situations better.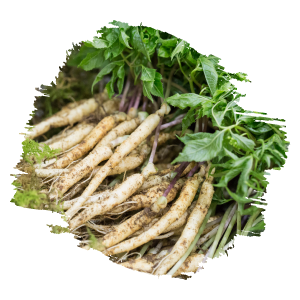 Ginseng has been used for improving overall health. It has also been used to strengthen the immune system and help fight off stress and disease.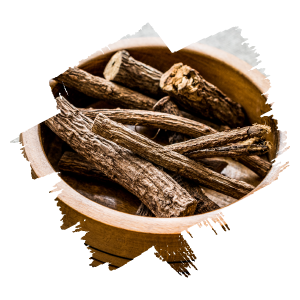 Licorice assists the adrenals by preventing the breakdown of cortisol, one of the major hormones produced by the adrenal glands to combat stress.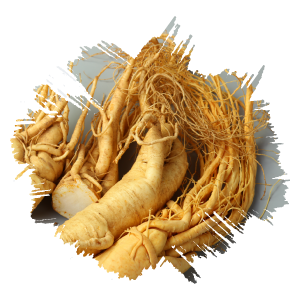 The root of suma is used to make medicine. Suma is most commonly used as an "adaptogen." An adaptogen is thought to boosts the body's ability to resist "stressors" such as bacteria, toxins, or mental stress.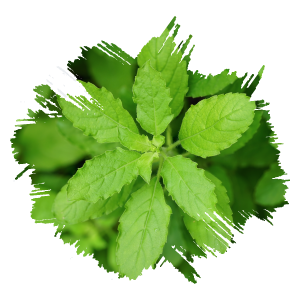 The leaves, stems, and seeds of holy basil are all considered to have incredible health benefits. Holy basil is an adaptogen - meaning it can help the body regulate and adapt to stress.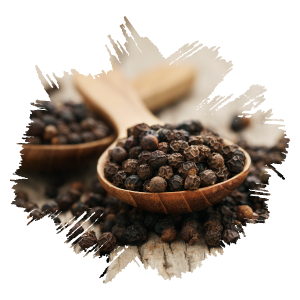 BioPerine is a high-level antioxidant, capable of eliminating free radicals within the body and help prevent the damage these free radicals can cause.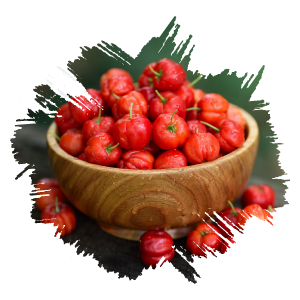 Acerola is most well-known for being extremely rich in vitamin C. Because of this, it's often used to help with or prevent colds or flu. It's also used as an antioxidant nutrient. Together with vitamin C, acerola may be taken to boost immunity.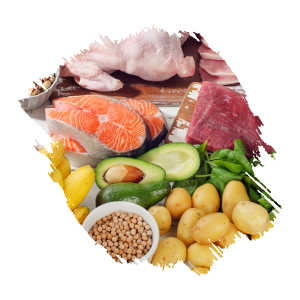 Vitamin B6 plays an important role in mood regulation. This is partly because this vitamin is necessary for creating neurotransmitters that regulate emotions, including serotonin, dopamine, and gamma-aminobutyric acid (GABA).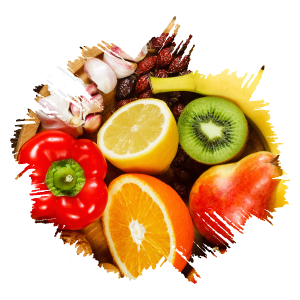 Your body uses this vitamin to produce stress hormones such as cortisol. When you are stressed, your adrenal glands use more vitamin C than they would on a regular daily basis.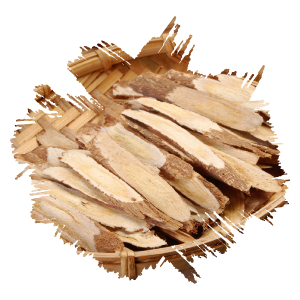 It has many purported health benefits, including immune-boosting, anti-aging and anti-inflammatory effects. Astragalus is believed to prolong life and used to treat a wide variety of ailments, such as fatigue, allergies and the common cold.
heyhair+ Wellness Routine
Consistency is key to achieve and maintain growth results. Subscribe today to stay on top of your wellness routine for the most optimal results and enjoy these exclusive perks:
☉ Big monthly savings
☉ Free shipping on all subscriptions

☉ Keep your wellness routine consistent and never run out of your favorite products

Made by medical professionals

American made and FDA registered


No fillers, no contaminants, no bs - ever
Customer Reviews
Write a Review
Ask a Question
05/31/2021
Karla T.

United States
EXCELLENT
I am very happy about the effects I am getting and this is my second order. it was very helpful with increasing my energy especially in the morning, so I will continue to use it. I am finally able to wake up and start my day directly. it used to take me at least an hour to get my body to function properly, this has been resolved finally. I am also able to focus better at work, I am finally able to function like I used to.
05/28/2021
Kennedy D.

United States
Must Purchase!!!
An excellent and comprehensive product. With verified 200mg of Ashwagandha and 25mg of Holy Basil I consider the additional ingredients a bonus, though they are impressive in their own right. The other ingredients pfrovide potential for increased energy, performance and cognition as well as improved memory and decreased stress levels!
05/26/2021
Jaylene W.

Canada
Feel very positive about the product!
I have adrenal insufficiency, and this product has helped a lot with energy. I take two capsules in the morning on empty stomach, and it makes me alert, but calm and not jittery. Also keeps my energy levels throughout the rest of the day. Definitely feel the difference in energy levels if I don't take it.
05/26/2021
Khalil W.

United States
Very well formulated supplement
Works great even with one pill. It worked wonders for me and I will stick to it. I can totally recommend it. Finding different option would be difficult, so hopefully it stays available.
05/22/2021
Asia B.

United States
Buying a subscription
I can definitely feel the difference when I forget to take these for a few days or I run out. These keep my energy levels up. Will definitely be buying a subscription so I don't ever run out again.
We know that when it comes to hair loss, there are a lot dishonest people selling products that don't work. Our core principle is based on integrity to do what's best for our customer, no matter what.
Our products are chosen using scientific principles and as a company we base our decisions on scientific evidence. We'll never sell something that hasn't been researched formally.
When you buy online you never really know what you're going to get in the mail. We want to take all the risk off you, & put it on us, so you can buy with confidence. That's why our products come with a 180 day, 100% money back guarantee.