Fights Wrinkles And Hair Loss To Keep You Looking Young And Radiant
Amazing combination of proven ingredients that help tighten your skin, smoothes wrinkles, and prevents hair loss.
With Collagen and Alpha Lipoic Acid, combined with other natural and powerful antioxidants to improve skin texture and tone and helps fade fine lines and wrinkles.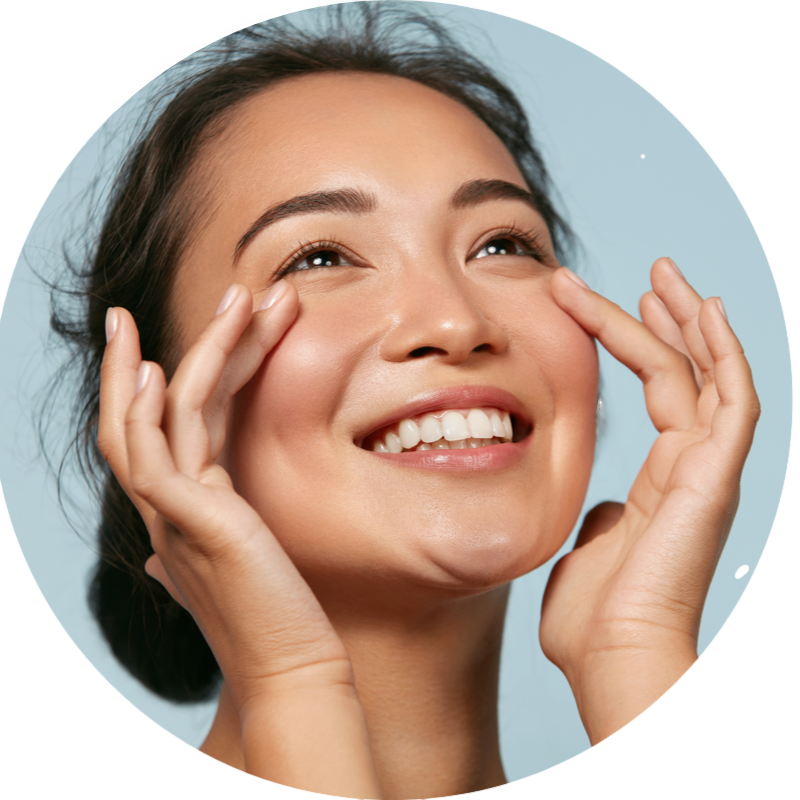 Hyaluronic Acid (HA) is a moisturizing superpower. The molecules hold onto water better than just about everything else out there. Think of it as nature's sponge: every molecule can hold around 1000 times its weight in water.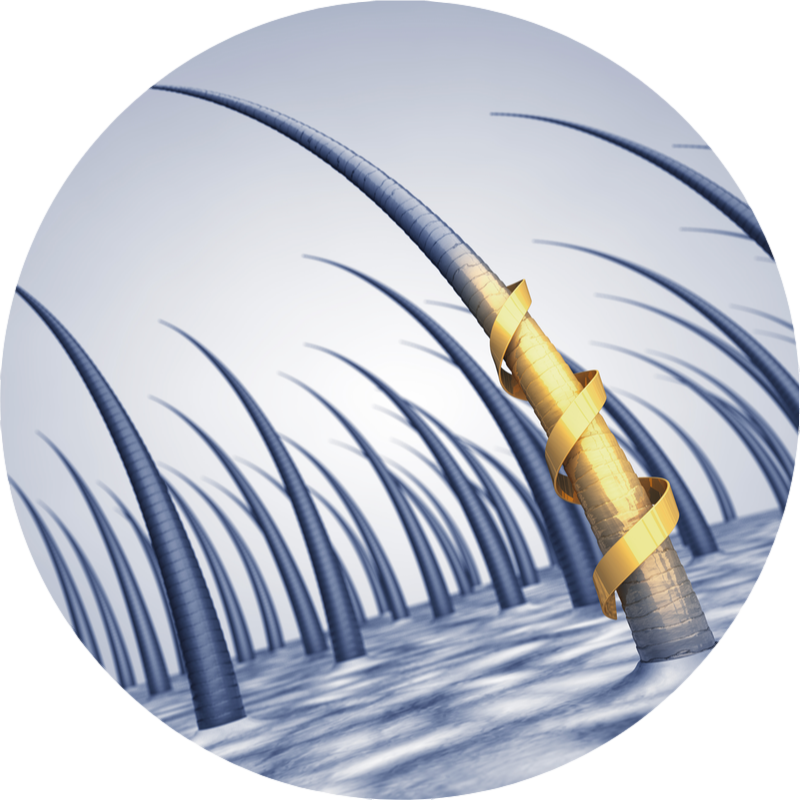 For a full head formula, we've added natural ingredients like Grape Seed, Green Tea, Green Coffee Bean, and Niacin among others, which can prevent hair loss and promote hair growth.
Whether you're looking to prevent wrinkles, aging skin, hair loss, or simply looking for a tool to reduce and potentially reverse the signs of aging from your skin to your hair...
Our Hair + Skin Revitalizer is for you.
Made in the USA

in an FDA registered facility
Non-GMO & Non-Dairy
Third-party tested for effectiveness
Scientifically formulated with clinically proven ingredients to improve skin and help prevent hair loss
We offer a

180 day 100% money-back guarantee

if you don't see the results you want.. this gives us a reason to make it even better!
How many bottles should I order?
In order to get full benefits we highly recommend taking a subscription so you won't miss a month! You can save 25% off each bottle, and we deliver it until you say no! Don't go long without your proper hair vitamins!
Take 2 capsules daily with a meal.
What quality standards are in place?
All our products are bottled in the United States of America under strict federal guidelines to ensure quality. Facilities are FDA registered and inspected to cGMP standards, exceeding FDA 21 CFR Part 111 regulations.
How long will it take to see results?
Individual results vary; however, customers have reported results within a few days of starting the supplement.
is it safe to order online from your website?
Yes. We incorporate physical, electronic, and administrative procedures to safeguard the confidentiality of your personal information, including Secure Sockets Layer (SSL) for the encryption of all financial transactions through the website.
How long does shipping take?
Most orders are processed within 1 business day. Standard US shipping is 3 to 4 business days via USPS First Class, expedited is 2 business days via USPS Priority Mail, and international shipping is 7 to 14 days. Tracking number will be immediately provided once shipped.
can i take it with other products?
BIOTIN is a natural dietary supplement formulated to be combined with a healthy diet and lifestyle. Consult with your health care practitioner before using this supplement with other products.
what if this product does not work for me?
We offer a full refund on the purchase price of our supplement formulas any time within 180 days for orders shipped in the United States. To process a refund, please email us for instructions on returning your bottles. Once your return is received, a credit will automatically be applied to your original method of payment.
100% SATISFACTION GUARANTEED.
We stand behind HAIR + SKIN REVITALIZER. Contact us and we will give you a
100% HASSLE-FREE REFUND.
Don't Know Where To Start?
our in-house experts have created this 10-question quiz to create a product mix custom to your hair needs!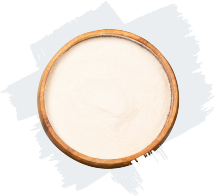 Binds moisture, which adds a boost of hydration that plumps & smooths the hair shaft so it appears shinier and healthier.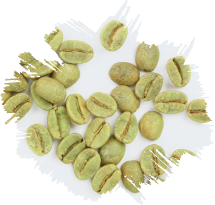 The extract of these beans can boost the growth as well as thickness of the hair strands significantly.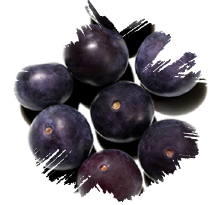 Counter premature aging and promote hair follicle nutrition that may normalize the hair cycle & hair growth.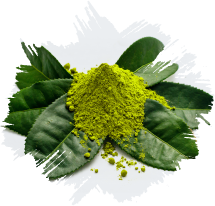 Provides antioxidant, anti-inflammatory, and anti-microbial benefits.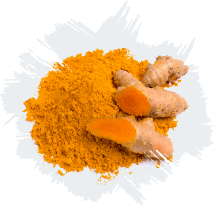 Protect against inflammation by modulating pro-inflammatory cytokines and related signaling pathways.
A soothing gel loaded with nutrients that provide anti-inflammatory benefits.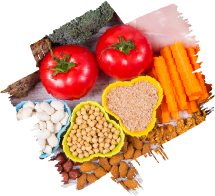 Vitamin B3 is known to detoxify skin and to keep hair in good condition.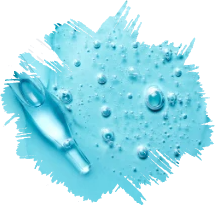 Provides moisture to skin and hair shafts without any greasy components.
Consistency is key to achieve and maintain growth results. Subscribe today to stay on top of your hair wellness routine for the most optimal results and enjoy these exclusive perks:
☉ Big monthly savings
☉ Free shipping on all subscriptions

☉ Keep your hair care consistent and never run out of your favorite products

Made by medical professionals

American made and FDA registered


No fillers, no contaminants, no bs - ever
Customer Reviews
Write a Review
Ask a Question
05/12/2021
Alaina H.

United States
feel revitalized!
So happy I got the subscription with how my skin and hair looks and feels after two months!!
05/10/2021
Robyn H.

United States
Perfection in a Capsule
The results are speaking for themselves -- use these every day and my boyfriend has commented on the skin improvement!
05/07/2021
Krista D.

Canada
Shiny and strog hair and skin
These revitalizing supplements are really great. Couldn't believe how they helped combat the wrinkles on my skin. So happy.
05/05/2021
Colby F.

United States
Oh Yeah
Cant believe I waited so long to get these
05/04/2021
Lexi H.

United States
So Great
I'm a converted lifetime buyer!
We know that when it comes to hair loss, there are a lot dishonest people selling products that don't work. Our core principle is based on integrity to do what's best for our customer, no matter what.
Our products are chosen using scientific principles and as a company we base our decisions on scientific evidence. We'll never sell something that hasn't been researched formally.
When you buy online you never really know what you're going to get in the mail. We want to take all the risk off you, & put it on us, so you can buy with confidence. That's why our products come with a 180 day, 100% money back guarantee.
Why is this a subscription?
You wouldn't use an anti-aging cream once and expect to see results, right? The same goes for your hair.

Consistency is key when it comes to supporting the health of your scalp and strands, and it's the little steps you take every day that really makes a difference.
That's why we suggest getting your products in a subscription – so it's easier to continue supporting your hair every day.