Built To Fight Hair Loss, Stimulate Hair Growth & Keep Your Hair Healthy For Good!
The ultimate tool to fight your thinning hair, demand hair growth and ensure that your hair stays healthy for the long term.
A truly remarkable supplement that fights from the inside out, and in combination with other "outside" tools like topicals, growth serums or our massager, you'll see results you desire guaranteed.
This supplement has 24 ingredients - scientifically backed - to help you on your journey.
Keep reading to learn more about the secrets of this solution to hair loss.
Our Secret Solution For Hair Loss & Regrowth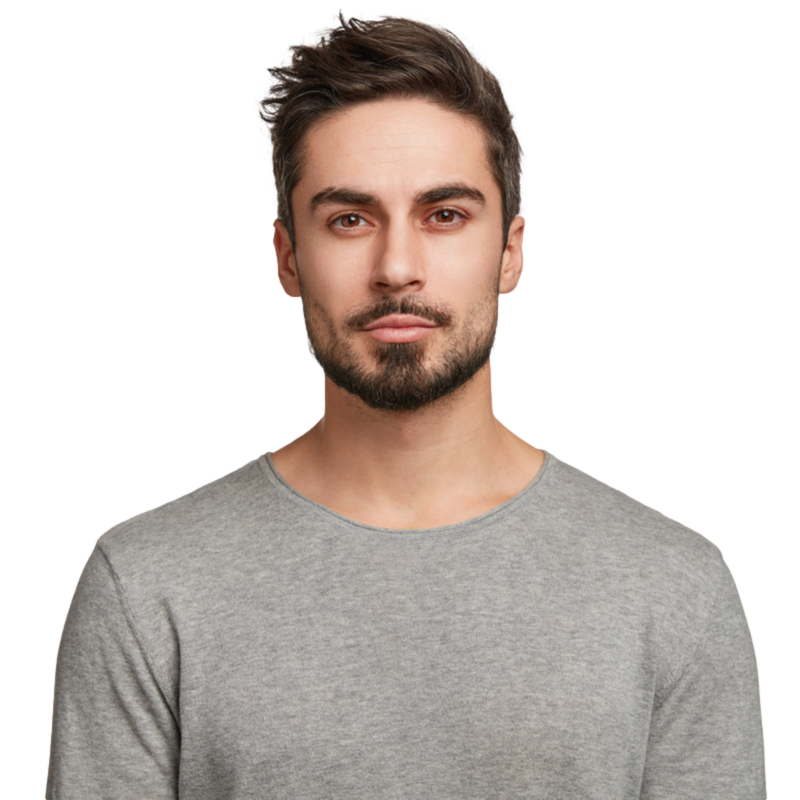 These capsules come packed with vitamins A, C, E, B2, and B6. Amazing antioxidants for your hair and body. These are scientifically combined to ensure your hair stays healthy over the long term.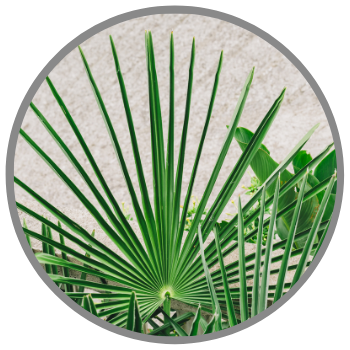 We've combined 4 clinically backed, yet little-known natural ingredients that are extremely effective at blocking DHT - which is the main cause of hair thinning and hair loss. Not just Saw Palmetto...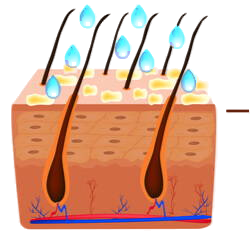 Many of our ingredients will assist in hair growth, but some of our lesser known ones like Ginkgo biloba, when combined create our "Growth Reactivation" system, promoting your follicles to generate hair growth.
Here's Exactly How The Hair Loss Essential Solution Solution Works
Our #1 supplement for men and women who don't just want to stop shedding, thinning and losing hair, but want to feel their hair grow back, fuller and healthier than ever before. We guarantee it.. use this for 180 days and if you don't see FULL EXPECTED results like you want, you simply return it and we will refund you no matter what.

Made in the USA

in an FDA registered facility
Vegan Friendly, Gluten Free, Non-GMO & Non-Dairy
Third-party tested for effectiveness
Scientifically formulated with clinically proven ingredients to prevent and stop thinning hair, stimulate hair follicles for hair growth, and maintain and overall healthier head of hair
We offer a

180 day 100% money-back guarantee

if you don't see the results you want.. this gives us a reason to make it even better!
Stop Thinning Hair & Hair Loss
Saw Palmetto Fruit (5:1 extract)
Saw palmetto is often used to balance hormone levels and combat hair loss. According to one review, saw palmetto may help block the activity of 5-alpha reductase (5α-R), an enzyme that converts testosterone into a hormone linked to hair loss called dihydrotestosterone (DHT).
Inositol
The supplement is often touted as a cure for thinning hair and balding.
Silica (bamboo 70% extract)
Silica doesn't promote hair growth, but it does strengthen hair and prevent thinning. It does this by delivering essential nutrients to your hair follicles. As a bonus, it can also benefit your skin and nails.
Riboflavin
The body stores only small amounts of riboflavin, in the liver, heart, and kidneys. Riboflavin deficiency—while extremely rare in the USA—can cause hair loss.
Pygeum africanum (5:1 extract)
It's well known as a potentially beneficial treatment for an enlarged prostate and prostatitis due to its DHT-blocking ability. Because of this, it's also thought to be a possible treatment for DHT-related hair loss, too.
Green Tea Leaf (98% extract)
The epigallocatechin gallate (EGCG) in green tea may prevent hair loss by inhibiting the activity of hormones that induce hair loss and promoting hair regrowth by stimulating hair follicles.
Grape Seed (95% extract)
Grapeseed oil may improve the condition of your hair and scalp. If you have dandruff, which is often caused by a dry scalp, applying emollient grapeseed oil to your scalp can help loosen dead skin and restore moisture.
Stimulate & Promote Hair Growth
Ginkgo biloba Leaf (24% extract)
Flavanoid components of the Ginkgo biloba tree are useful to stimulate the growth of hair and are thus treatment of alopecia or baldness.
Calcium
The benefits of calcium for hair are similar to other nutrients — you'll have thicker, fuller hair that grows faster.
Biotin
It's also known as vitamin H. Your body needs biotin to help convert certain nutrients into energy. It also plays an important role in the health of your hair, skin, and nails. If you aren't getting enough biotin, you may experience hair loss or a scaly red rash.
Folate
Folic acid is primarily responsible for healthy cell growth. These cells include those found inside your skin tissues as well as in your hair and nails. Such effects on your hair has spurred interest in folic acid as a possible hair-growth treatment measure. Additionally, folic acid helps keep red blood cells healthy.
Niacin
As it improves blood circulation, Niacin also brings oxygen and nutrients to the hair follicle – the main reason why it's vital for healthy hair growth.
Vitamin C (as ascorbic acid)
Vitamin C helps fight the bacteria on the scalp. It wards off dandruff and helps to get rid of the follicles' debris and encourages the growth of new hair. It also helps with dry and itchy scalps because of its antiviral properties.
Maintain Overall Hair Health
Our entire formula is based on the health of your hair for the long term. But here are some additional ingredients that provide the necessary tool to keep your hair healthy for good.
L-Cysteine
Strengthening of hair. Blends fortified with l-Cys help to strengthen hair.
MSM (methylsulfonylmethane)
MSM is known as a sulfur-rich compound with anti-inflammatory properties. There's also some inconclusive research on its effectiveness with hair growth and retention. According to research, MSM sulfur can form bonds essential to strengthening hair and influencing hair growth.
Copper
Copper itself has been reported as being able to help maintain the tissues found in blood vessels. Thus, copper peptides may possibly stimulate hair follicles so they receive adequate oxygen and nutrients to produce new hair growth.
Zinc
Zinc plays an important role in hair tissue growth and repair. It also helps keep the oil glands around the follicles working properly. Hair loss is a common symptom of zinc deficiency.
Thiamine (as thiamine mononitrate)
Thiamine is essential for efficient metabolism. It helps to improve metabolism efficiently which in turn ensures that your cells function properly and grow optimally, making sure that our scalp and hair stays healthy.
Vitamin E (as d-Alpha tocopheryl succinate)
Vitamin E may help support a healthy scalp and hair as it has natural antioxidant effects that could assist with maintaining hair growth. The vitamin's antioxidant properties could help reduce the amount of oxidative stress and free radicals that cause the hair follicle cells in a person's scalp to break down.
Vitamin A (as beta-carotene)
All cells need vitamin A for growth. This includes hair, the fastest growing tissue in the human body. Vitamin A also helps skin glands make an oily substance called sebum. Sebum moisturizes the scalp and helps keep hair healthy.
How long will it take to see results?
Individual results vary; however, customers have reported results within a few weeks of starting the supplement while others have reported a few months. Try it for 180 days, and if you don't like your results, you get your money back. You risk nothing, and gain everything!
How many bottles should I order?
In order to get full benefits we highly recommend taking a subscription so you won't miss a month! You can save up to 25% off each bottle, and we deliver it until you say no! Don't go long without your proper hair vitamins!
Take 2 tablets daily with a meal and H20!
What quality standards are in place?
All our products are bottled in the United States of America under strict federal guidelines to ensure quality. Facilities are FDA registered and inspected to cGMP standards, exceeding FDA 21 CFR Part 111 regulations.
How long will it take to see results?
Individual results vary; however, customers have reported results within a few days of starting the supplement while others have reported a few weeks.
is it safe to order online from your website?
Yes. We incorporate physical, electronic, and administrative procedures to safeguard the confidentiality of your personal information, including Secure Sockets Layer (SSL) for the encryption of all financial transactions through the website.
How long does shipping take?
Most orders are processed within 1 business day. Standard US shipping is 3 to 4 business days via USPS First Class, expedited is 2 business days via USPS Priority Mail, and international shipping is 7 to 14 days. A tracking number will be immediately provided once shipped.
can i take it with other products?
BIOTIN is a natural dietary supplement formulated to be combined with a healthy diet and lifestyle. Consult with your health care practitioner before using this supplement with other products.
what if this product does not work for me?
We offer a full refund on the purchase price of our supplement formulas any time within 180 days for orders shipped in the United States. To process a refund, please email us for instructions on returning your bottles. Once your return is received, a credit will automatically be applied to your original method of payment.
100% SATISFACTION GUARANTEED.
We stand behind ANTI-HAIR LOSS ESSENTIAL. Contact us and we will give you a
100% HASSLE-FREE REFUND.
Don't Know Where To Start?
our in-house experts have created this 10-question quiz to create a product mix custom to your hair needs!
Key Essential Ingredients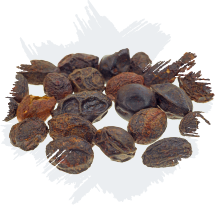 A natural DHT blocker and clinically tested to be effective in preventing hair loss and promoting hair growth.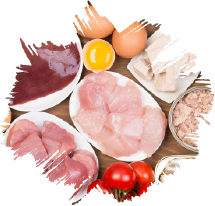 Binds moisture, which adds a boost of hydration and plumps and smooths the hair shaft so it appears shinier and healthier.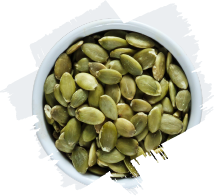 Zinc plays an important role in hair tissue growth and repair. Hair loss is a common symptom of zinc deficiency.
Green tea contains an abundance of catechins. These help in reducing DHT, which is responsible for hair loss.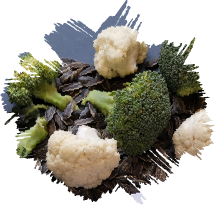 Folic acid helps to promote hair growth, add volume and even reduce the rate of premature greying.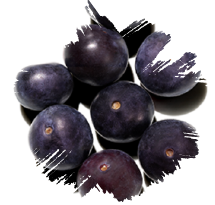 Great for a shine, helps loosen build-up at the scalp, and helps seal in moisture. Excellent to go with a scalp massage.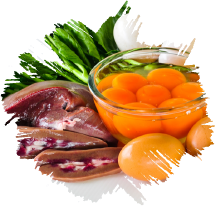 Vitamin B-5 helps to stimulate hair growth by supporting your hair's natural keratin. It helps to replace hair that was lost due to excessive shedding or breakage.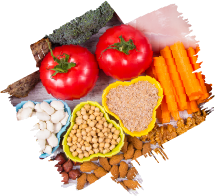 Promotes scalp circulation and decreases inflammation which is widely considered one of the main causes of pattern baldness.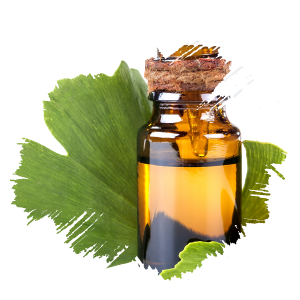 L-Tyrosine aids in the production of melanin, which is the pigment that gives us our skin and hair color and it acts as a mild antioxidant. It has been known to reverse graying of the hair.
Consistency is key to achieve and maintain growth results. Subscribe today to stay on top of your hair wellness routine for the most optimal results and enjoy these exclusive perks:
☉ Big monthly savings
☉ Free shipping on all subscriptions

☉ Keep your hair care consistent and never run out of your favorite products

Made by medical professionals

American made and FDA registered


No fillers, no contaminants, no bs - ever
Customer Reviews
Write a Review
Ask a Question
07/24/2021
Anonymous

Canada
I recommend this product
hair growth
I love this product
Thank you for the feedback!
05/09/2021
Tiffany K.

Canada
Fantastic!
I have been using the hair growth for a few months and the results have been insane!! I absolutely love them
05/09/2021
Giovanna L.

Canada
They are perfect
So impressed with the product and the results so far
05/07/2021
Christine C.

Canada
Shiny strong hair
Only been using the hair growth essentials for a couple months, but have noticed minor improvements like my hair being softer and shinier. Cant wait to see how my hair feels after more months of using.
05/05/2021
Hanna B.

United States
Yess I love heyhair
Yess I love my heyhair hair growth vitamins they are truly the best I've ever tried I definitely will be buying some more
We know that when it comes to hair loss, there are a lot dishonest people selling products that don't work. Our core principle is based on integrity to do what's best for our customer, no matter what.
Our products are chosen using scientific principles and as a company we base our decisions on scientific evidence. We'll never sell something that hasn't been researched formally.
When you buy online you never really know what you're going to get in the mail. We want to take all the risk off you, & put it on us, so you can buy with confidence. That's why our products come with a 180 day, 100% money back guarantee.
Why is this a subscription?
You wouldn't use an anti-aging cream once and expect to see results, right? The same goes for your hair.

Consistency is key when it comes to supporting the health of your scalp and strands, and it's the little steps you take every day that really make a difference.
That's why we suggest getting your products in a subscription – so it's easier to continue supporting your hair every day.